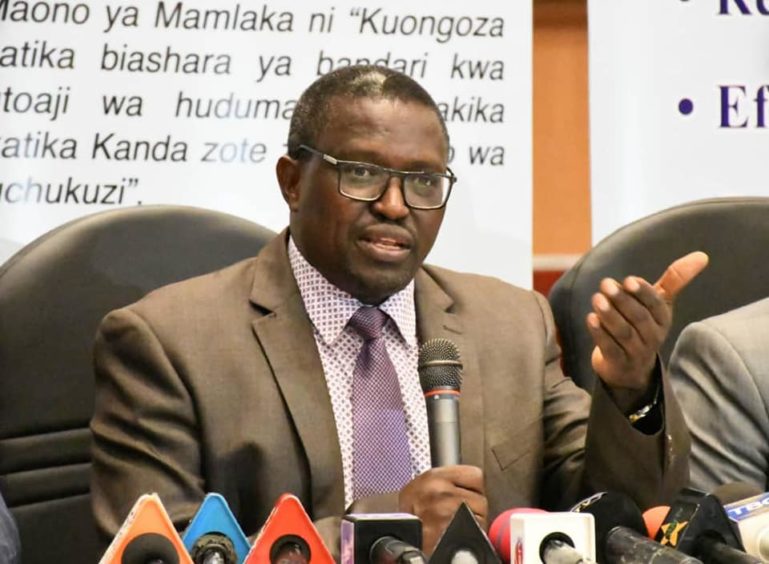 Tanzanian President Samia Suluhu Hassan has suspended the head of the Tanzania Ports Authority (TPA) in connection to missing cash.
The presiden took the step after receiving the annual report from the Controller and Auditor General (CAG). She became president on March 19.
Hassan linked Deusdedit Kakoko to the disappearance of 3.6 billion shillings ($1.55 million).
The president ordered the Prevention and Combating of Corruption Bureau (PCCB) to investigate the loss.
The PCCB arrested the TPA official on March 30, in comments to Xinhua. The government appointed Kakoko to his post in mid-2016.
Hassan announced Kakoko's suspension at a ceremony in Dodoma, with a number of high-ranking officials in attendance.
She commended the CAG and PCCB for their work in 2019-20. Hassan called for the CAG to hire more auditors in order to carry out more inspections, particularly in areas where development has been seen as unsatisfactory.
The president also asked CAG and PCCB to work together to become more efficient.
The CAG should not attempt to hide problems, she said, rather it should disclose them so that the government can take action.
Tanzania's The Citizen newspaper reported in late December that two TPA officials had been suspended, the director of finance and the financial expenditures manager. The report noted concerns around tax exemptions and diversion of revenues at Kigoma port.
The Tanzanian Parliament approved Finance Minister Philip Mpango to serve as the new vice president on March 30.
Recommended for you

Shell, Equinor sign LNG framework deal with Tanzania