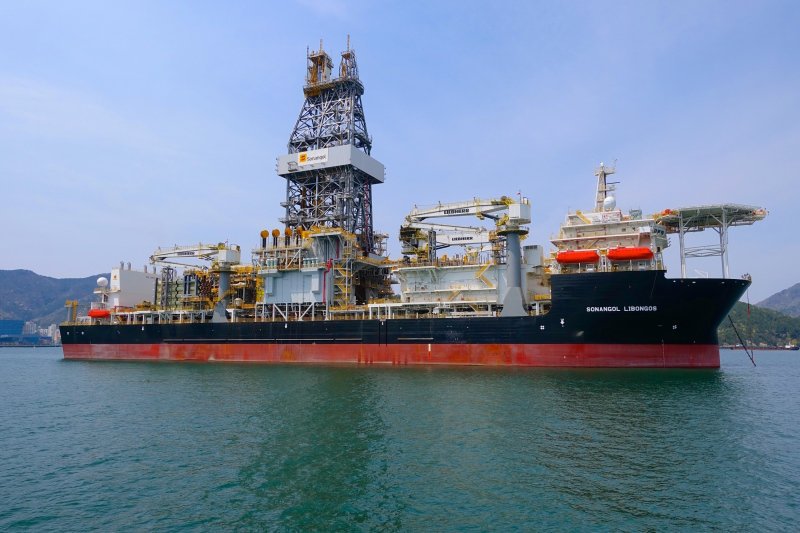 Seadrill has won a 12-well contract in Angola via its local joint venture with Sonangol EP.
Sonadrill, the 50:50 joint venture, has signed up for a 12-well contract with one option for nine wells and 11 one-well options. The Sonangol Quenguela drillship will carry out the work.
The contract is worth $131 million, including mobilisation and other services. It will start in the first quarter of 2022 and run to the third quarter of 2023.
"Sonadrill is a strategic partnership in an important deepwater basin. The operational excellence and experience of our team has driven this expansion of the joint venture," said Seadrill's CEO Stuart Jackson.
"Securing the contract for the Sonangol Quenguela drillship is a great achievement, and is testament to the confidence that our partners and clients have in the company and its staff."
The contract is contingent on approval from Angola's concessionaire.
Sonangol owns two drillships, bareboat chartered to Sonadrill. The Quenguela and Sonangol Libongos. The Quengula is a seventh generation, DP3, dual activity ultra-deepwater drillship. A South Korean yard delivered the rig in 2019. It can drill wells up to 40,000 feet.
Seadrill also said it expected two other of its units to be bareboat chartered to Sonadrill. Seadrill will continue to manage and operate the four units for the Angolan joint venture.
According to Seadrill's most recent fleet update, the Quenguela is in Namibia.
The Libongos, meanwhile, is working in Angola for an undisclosed client. It began its current contract in December 2020 and will end in September 2021.
Recommended for you

Azule issues tenders for subsea work at PAJ