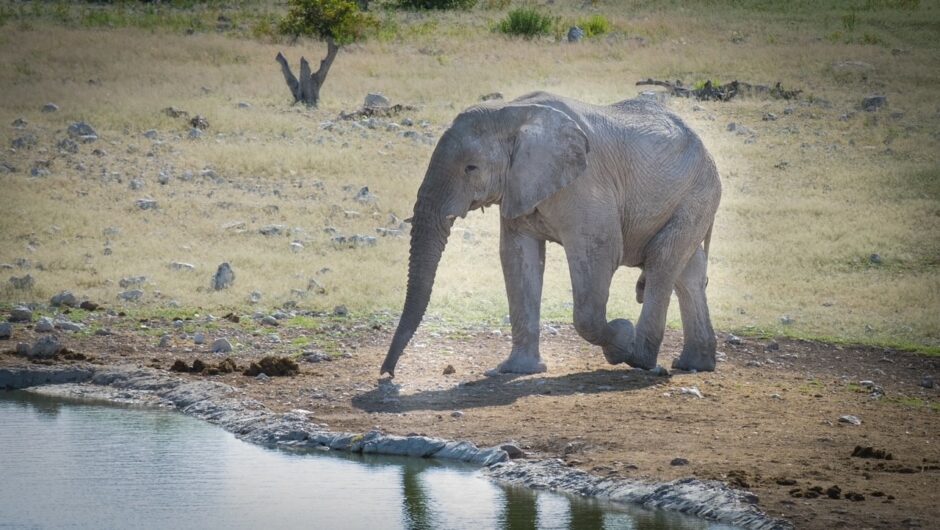 Aquadrill has sold a semi-submersible rig to BW Energy, which plans to convert it into a floating production unit (FPU) for a gas field off Namibia.
BW Energy paid $14 million for the Leo rig. The company has similarly bought rigs off Borr Drilling in the past for its oil plans offshore Gabon.
BW Energy is working on a new development plan for the gas field, where it intends to pursue a gas-to-power project. As such, it will enter the electricity market and become an independent power producer (IPP).
"The revised development concept offers tangible financial, schedule and environmental benefits. The re-use of existing facilities also supports a substantial reduction in field development related greenhouse gas emissions compared to a newbuild," said BW Energy CEO Carl Arnet.
"We have consequently decided to take advantage of the availability [of] this high-quality semi at an attractive price. The replacement of imported power with domestic power produced with natural gas will reduce Namibia`s carbon footprint and ensure power stability for the future."
BW Energy said its move into the power market was an "attractive opportunity". It may seek a partner to work with as an IPP.
"We consider the electrification of the African economies as a significant long-term growth opportunity for BW Energy and a potential avenue for us to develop a new strategic position closer to the end customers of energy," said Arnet.
For development of Kudu to go ahead, BW Energy would require project financing.
Two wells on the Kudu field could supply 62 million cubic feet per day and generate 475 MW of power.
Drilling market
If the Leo is used for drilling, BW Energy will pay $50,000 per day to the drilling company. Furthermore, if the company sells the rig with no clauses restricting drilling for a price of more than $15mn, Aquadrill will receive 50% of the amount.
Aquadrill did not include certain equipment parts in the sale. These include the blow out preventer (BOP), the top drive and travelling block. It has added these to its inventory, claiming that this could save it $7mn.
The drilling company has stacked Leo in Norway. Aquadrill has recently announced the sale of another of its semi-subs, the Sirius. This leaves it with two, with neither currently under contract. In the first half of 2020, Aquadrill took a $923mn impairment on three of its rigs, including Leo.
The dynamically positioned, harsh weather Leo was built in 2012 and is a sixth generation semi-sub.
Recommended for you

Namibia: Shell and TotalEnergies giant oil discovery threatens resource curse