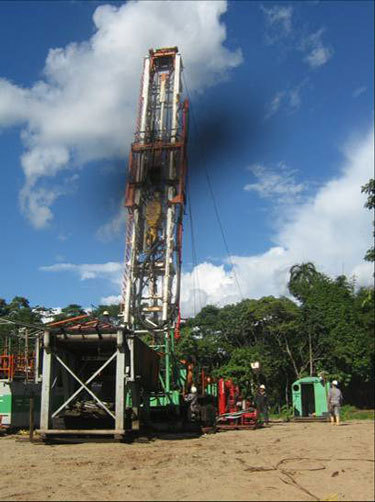 Baron Oil today said new seismic data had boosted its confidence levels in its ability to leverage acreage onshore Peru.
The 2D data uncovered a gas accumulation of up to 5bcf in sands at around 4,425 feet subsurface located north east of the original Minchales well bore.
The seismic data also shows several gas chimneys, which Baron believe are the source of a 10 ft gas zone identified in a shallow sand at 2,535 feet subsurface in the original Minchales well.
The firm has since extended its licence in the area by an additional 18 months.
Chief executive Bill Colvin said: "We have been encouraged by the recent seismic results and we believe this is an area with significant potential. We will now work to define a well location and design and cost an exploration well that will enable us to test as many of the potential hydrocarbon bearing zones as possible. Once we have completed that work we will decide whether to move forward to drill a well, most likely by bringing in a partner to share the drilling costs. We have no additional work commitments by extending the licence as those are all fulfilled already."
Recommended for you

Baron hints at farm-out plans for 100m barrel Dunrobin North Sea target