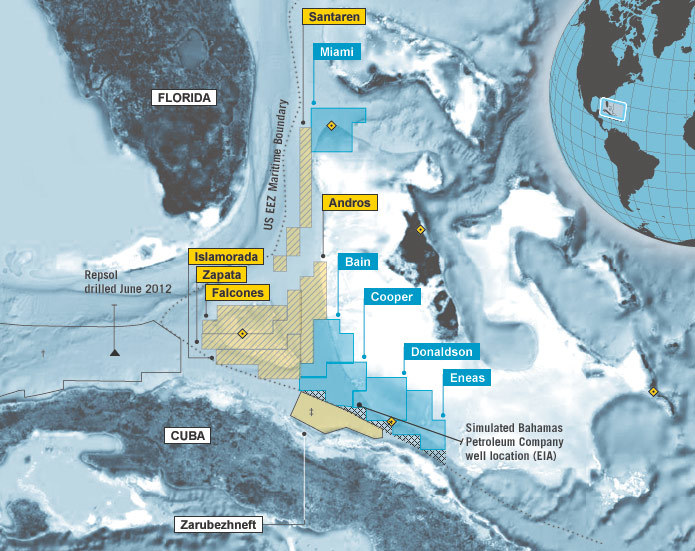 Senior executives of Bahamas Petroleum have agreed to defer 90% of their salaries until the islands oil and gas project is turned around.
The company reported an increased loss in 2015 of, but the board remains confident its on course to deliver long-term success for investors.
Total comprehensive lost for the year was $4.774million compared with $4.668million in 2014. Loss per share was 0.39cents compared with 0.38cents the year before.
The company has invested millions in techically de-risking the project which is now "drill ready" and has receive regulatory approval from the Bahamas state government.
Four southern licences have been renewed for a further three years to mid-2018 with a requirement to commence an exploration well by April 2017.
Technical and engineering works have also been completed, reducing the anticipated cost of the initial exploration well, targeting a total cost of $50-$60 million
Chief executive Simon Potter, said: ""Commitment to the project is such that I, along with key fellow executives will be deferring 90% of our salaries to be paid contingent on a farm out agreement. This further ensures we are working towards the same goal and are totally aligned with our shareholders.
"We maintain the strong belief that our project represents a large scale, multi-billion barrel economically robust project that has now been technically de-risked to the point where we consider it drill-ready.
"Significantly, we now have clarity in a commercial and regulatory sense with the extended tenure of the core southern licences and the Bahamian Government's commitment to our industry through the passing of the new Petroleum Act and Sovereign Wealth Act, collectively providing the level of certainty needed to attract high quality industry players.
"The company is engaged in ongoing partnering discussions with a variety of parties, including majors and large independent oil companies."
Drilling is expected to begin by April 2017 and Potter said the focus ahead of that was to secure a farm-in partner, at which point board and management would consider taking their deferred salaries.
Chairman Bill Schrader, said: "Our assets are world class in scale, and are economically robust. This provides competitive advantage in the current depressed oil price environment, and positively differentiates our assets over other globally competitive projects seeking exploration capital.