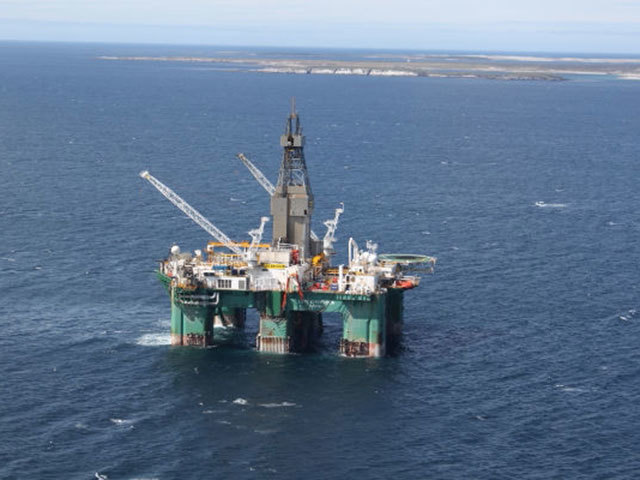 A UN Commission recommendation to expand Argentina's waters to include those around the Falkland Islands hit shares in oil and gas companies with interests in the South Atlantic.
Premier Oil and Rockhopper Exploration are working on the potentially huge Sea Lion project offshore the islands.
Premier Oil shares were down 4.3% to 40.43 pence per share this afternoon with Rockhopper shares were down 5.26% to 27.00 pence.
Discussion over Falkand sovereignty could have implications for their operations as they continue to search for oil in the North Falkland basin.
Argos Resources holds interest in a licence covering the North Falkland basin.
Premier Oil declined to comment when approached by Energy Voice today.
The UK has played down reports that a United Nations commission has ruled that Argentina's territorial waters should be extended to include the Falkland Islands.
The government in Buenos Aires – which continues to claim the islands it refers to as the Malvinas – hailed the reported decision by the UN Commission on the Limits of the Continental Shelf as a "historic occasion".
However, Downing Street said the commission had yet to publish its report and that its findings had no legal force.
Earlier, the Argentine foreign ministry said the commission had ruled that its territorial waters in the South Atlantic should be expanded by 35% – an increase of 0.66 million square miles.
In 2009 Argentina tried to expand its maritime territory to include the islands, known as the Malvinas in Argentina. In 1982 the two countries went to war over the islands, whose population are staunchly loyal to the UK.
In the middle of 2015, the UK Foreign and Commonwealth Office condemned the Argentinian government's attempts to "destroy the Falklands economy" after a judge ordered the seizure of assets belonging to five companies drilling for oil offshore the islands.