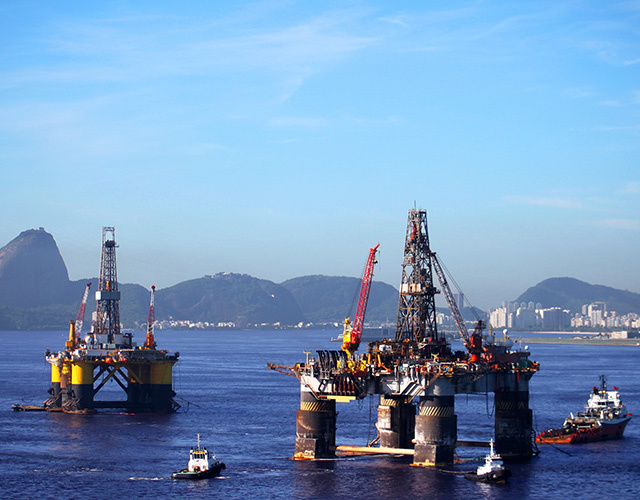 Oil-producing countries must take the necessary steps to stabilize the global crude market in a bid to improve prices, Ecuador Foreign Minister Guillaume Long said on behalf of Latin American nations after a gathering in Quito.
Waiting for the market to balance itself would be "catastrophic," Ecuador Oil Minister Carlos Pareja said earlier, before the meeting on Friday. Ecuador, OPEC's smallest member, hosted the talks ahead of a summit of producers in Doha, Qatar, on April 17.
"We are going to give a message of support," Pareja said.
Oil has jumped more than 50 percent in New York since falling to a 12-year low in February as producers including Saudi Arabia, OPEC's biggest member, and Russia propose discussions to freeze production at January levels. Prices are still down by more than 60 percent from their mid-2014 peak, crimping public finances in countries like Venezuela that depend on petrodollars for most of their revenue.
With output declining everywhere in Latin America from Mexico to Brazil, the region's stance is more of a plea for action as the global glut is coming from places like North America, the Middle East and Russia.
Five Months
Venezuelan Energy Minister Eulogio Del Pino, one of the most vocal advocates of a freeze, reiterated in Quito his call for OPEC and non-OPEC nations to seek an oil price "balance." He said the Organization of Petroleum Exporting Countries should wait five months after the Doha meeting before implementing cuts.
Colombia, which is not an OPEC member, plans to attend the talks in Doha but wouldn't support adopting quotas as its output is already falling, Mines and Energy Minister Maria Gutierrez said.
Doubts were cast on the likelihood of a deal after Saudi Deputy Crown Prince Mohammed bin Salman said his kingdom should only freeze output if Iran also did so. Meanwhile, Iran is determined to regain market share lost over the past few years due to sanctions over its nuclear program.
Kuwait this week renewed optimism that major producing nations can reach an agreement after its governor to OPEC, Nawal al-Fezaia, said a freeze can be reached even without Iran.