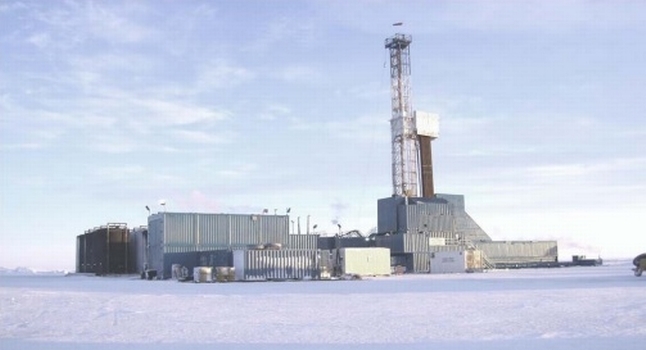 88 Energy has completed the 2D seismic acquisition at its Icewine project in Alaska.
88 Energy said it has completed 662 line kilometres of the planned 750 line kilometres of 2D vibroseis at the Icewine site located onshore the North Slope of Alaska, with the vibroseis used to produce a conventional-looking seismic section.
The company has reached an agreement to buy inline data from a 3D seismic acquisition by Alaska Seismic Ventures, giving it better coverage, resolution and fold at depth over the proposed Icewine 2H location. Acquisition cost is within the budget of around $3million.
Evaluation and integration of the core from Icewine#1 is now focused on fine tuning of the ongoing Phase 2 Appraisal Program, with results expected on key variables over the coming period, including: proppant embedment, fluid sensitivity, borehole stability, results from processing and interpretation of 2D seismic and finalisation of Icewine#2H well design.
88 Energy added has received office notice of award documents for 172,937 gross acres. Signing of notices and payment will take place in the near term, prior to the final award. The net payment will be $4.3 million.
"Finalisation of the 2D seismic, with the added benefits gained via purchase of the Alaska Seismic data, will allow the joint venture to gain valuable insights into the conventional potential at Project Icewine, whilst also mitigating drilling risk of the horizontal section for the planned Icewine 2H well," said managing director Dave Wall.
Recommended for you

New report charts seismic challenge of wind co-located carbon storage