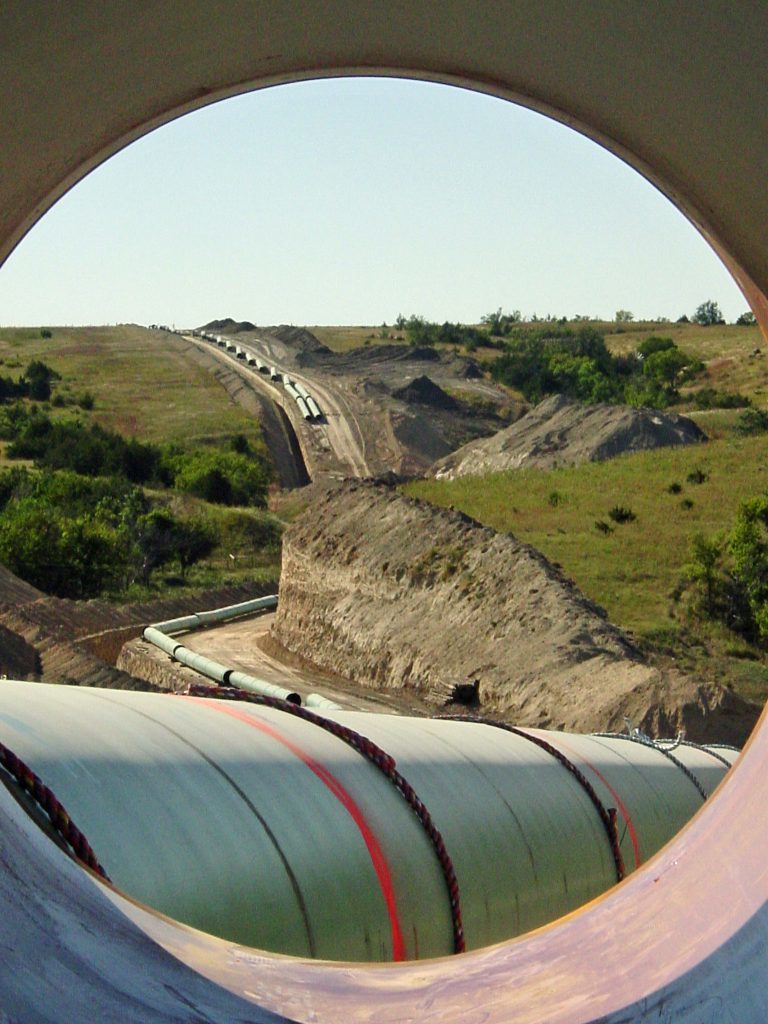 Energy regulators have recommended the approval of Kinder Morgan's $5.4billion Trans Mountain oil sands pipeline with the final decision now resting largely with Canada's Prime Minister Justin Trudeau.
Two Canadian regulators cleared it of significant environmental impacts although public opposition could still stall it.
The National Energy Board ruled the pipeline should be allowed, if it satisfied more than 150 conditions. Canada's Environmental Assessment Agency said the project wouldn't add greenhouse-gas emissions from oil production.
Objectors are opposed, fearing it would hugely increase the number of oil tankers moving through water between Canada and the US.
The pipeline would carry hydrocarbons from Alberta 's oil sands to near Vancouver, British Columbia, to be loaded on to tankers for export to Asian and US markets, meaning a sevenfold increase to shipping through the Salish Sea.
The pipeline is seen as essential for Canada's oil export market.
The Calgary-based NEB said in its 533-page decision document that the Trans Mountain expansion is in the public interest.
The panel reviewing the project found that benefits, including market diversification for Canada's energy industry and jobs created during construction, outweighed burdens such as adverse effects on killer whales, increased shipping traffic and the risk of spills.
The expansion probably won't add to the climate impact of the country's oil production, the Canadian Environmental Assessment Agency said in a separate report. Output already scheduled to come online by 2019 and existing volumes that are currently moving by rail would be more than enough to fill the pipeline, and the carbon emissions tied to that production would occur anyway, the agency said.
Kinder Morgan, North America's biggest oil pipeline operator, plans to expand Trans Mountain to carry as much as 890,000 barrels a day, from about 300,000.
The 1,150-kilometer (715-mile) pipeline runs from Edmonton to near Vancouver.
The company pointed out that extensive engagement has taken place in communities and along the proposed route and marine corridor. It has also engaged in "open and meaningful discussions with landowners, Aboriginal groups, communities and stakeholders" and has promised it will continue to do so throughout the project timeline.
If the federal government gives final approval for the expansion, Kinder Morgan would have until Sept. 30, 2021, to begin construction.
Opponents of the pipeline and oil tankers on Canada's Pacific coast criticised the regulator's recommendation.
The Houston-based company's timeline for startup of the expansion has been extended by about two years to 2019 after the review was halted and started multiple times. Trudeau's government, swept to power in October, added more requirements for major project assessments, including a greenhouse-gas emissions report and additional consultation with aboriginal communities.