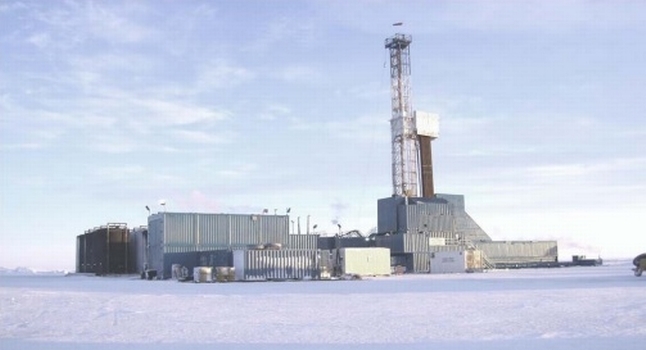 Well and stimulation design for 88 Energy's Icewine project in Alaska is almost complete as the company continues along its path to developing what it believes will be one of the biggest plays in the region.
In an update to investors, 88 Energy said processing has been completed for the official award of 172,937 acres successfully bid on in the State of Alaska November 2015 Licensing Round.
The Icewine Joint Venture now holds title on a total of 271,119 acres, with 210,250 acres net to 88 Energy's 77.5% working interest.
88's 100% owned US subsidiary Accumulate Energy Alaska is now the fifth largest net acreage holder of any operator on Alaska's Central North Slope.
The well and stimulation design for Icewine#2H are both in the final stages of completion and are currently being fine-tuned the company said.
Projections of potential well performance and its effect on the project economics is ongoing. Early observations indicate that the excellent source reservoir rock characteristics and consequent high potential flow rates should significantly improve the break even price for Project Icewine in the success case scenario. Scoping economics will be provided to the market in the coming weeks the company said.
Operationally, good progress continues to be made with the identification of several suitable rigs for the drilling of Icewine#2H. The official tender process for all major contracts will commence in July. Permitting remains on track for completion well before the scheduled spud date in Q1 2017.
Seismic interpretation of the extracted 2D lines in the vicinity of the Icewine#2H well location is anticipated late July/early August.
Managing Director of 88 Energy Limited, Dave Wall commented: "The project continues to move forward with significant progress made on all fronts.
"Well planning, contracting and permitting remain on track ahead of the scheduled spud of Icewine#2H in quarter one 2017 when the productive potential of the HRZ will be tested, potentially unlocking a huge resource play on the North Slope of Alaska.
"Any conventional prospectivity indicated by the recently acquired 2D seismic will be icing on the cake for shareholders."
Recommended for you

Strengthening the future of clean energy with TRAC Renewables