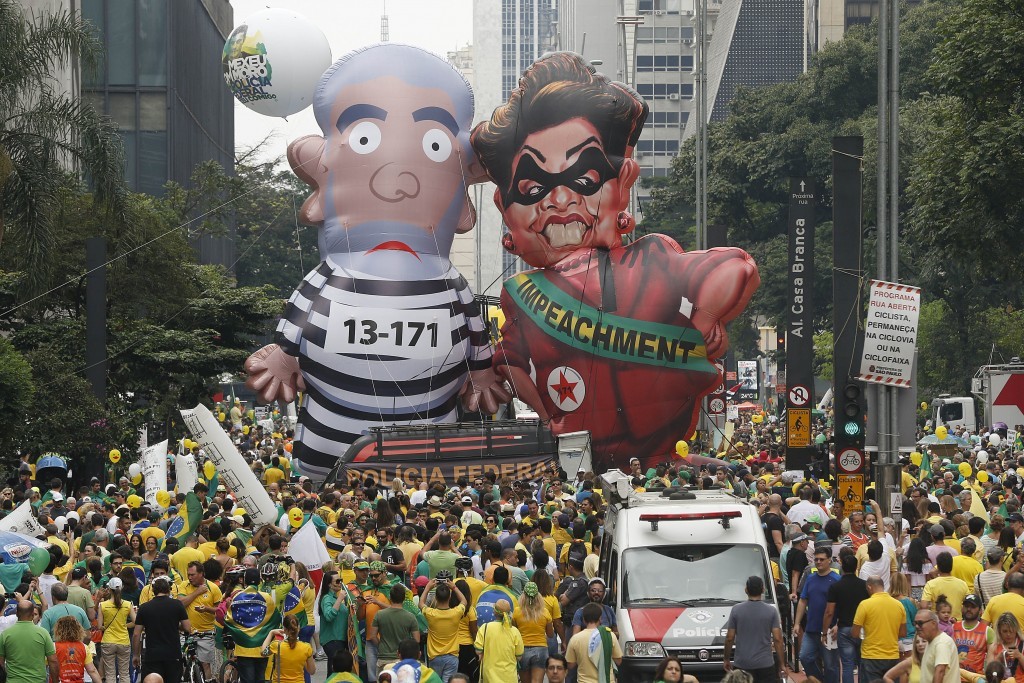 The man who led efforts to impeach suspended president Dilma Rousseff has resigned in tears as speaker of Brazil's lower house of congress.
Brazil's top court had already suspended Eduardo Cunha from his duties as speaker over allegations of obstructing justice and corruption, including holding Swiss bank accounts worth millions of pounds from purported bribes.
Cunha has kept the legislative seat that could help shield him from corruption charges.
He kicked off impeachment proceedings against Rousseff in December, accusing her of violating fiscal laws to hide problems in the government's finances, something Rousseff denies.
Cunha's allies have suggested that resigning as speaker would be his best chance of surviving a full vote by the house of deputies that could strip him of his congressional seat and thereby lift legal protections enjoyed by MPs..
The new speaker will be elected next Thursday.
Cunha was in tears as he announced his resignation, saying he hoped it would end the chaos in Brazil's congress.
"Only my resignation can put an end to this endless instability. The lower house cannot wait forever," he said.
Cunha also said he is being persecuted by investigators for pursuing Rousseff's impeachment. He said his decision to open proceedings against the president "will never be forgotten" and make him "proud" of his term.
Rousseff's lead lawyer, Jose Eduardo Cardozo, said Cunha's resignation strengthens her case against impeachment. "The things he said about his role in the impeachment process are emblematic of what is happening," Cardozo said. "Rousseff never gave him what he wanted."
Brazil's Senate is to conduct an impeachment trial after the end of the Olympics being held in Rio de Janeiro in August.
Cunha wished luck to acting president Michel Temer, who accepted a number of Cunha's recommendations for key appointments in his administration.
Cunha entered politics in the 1990s as a fundraiser for president Fernando Collor de Mello, the first Brazilian leader elected after military rule ended in 1985.
Cunha's power weakened as a result of a plea bargain deal which led to testimony linking him to multimillion-pound Swiss bank accounts that allegedly were stocked by corruption centred on Brazil's state-run oil giant, Petrobras.
On Wednesday, Cunha repeated his insistence that he is innocent.
Then-attorney general Rodrigo Janot filed corruption charges last year against Cunha and Collor, who is now a senator. Janot said the two men took part in the sprawling corruption scheme at Petrobras in which billions in bribes were allegedly paid to win over-priced contracts.
Recommended for you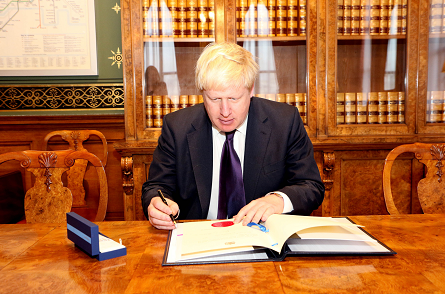 Boris Johnson to resign as prime minister after revolt from MPs