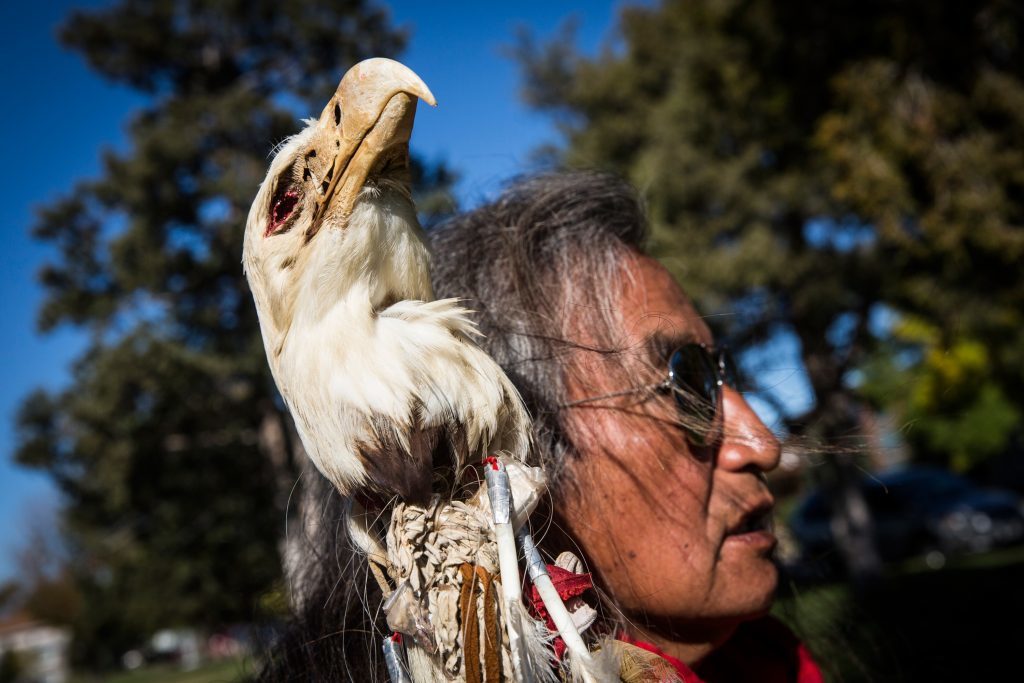 Hundreds of protesters confronted construction crews on Saturday regarding the controversial Dakota Access oil pipeline in North Dakota.
The work was being carried out just outside the Standing Rock Siox reservation.
Tribal leaders argued the work was destroying Native American burial sites on private land.
The $3.8billion pipeline will stretch across the Dakotas into Illinois.
Hundreds of people have joined the Standing Rock Sioux Tribe's bid to stop construction work from interfering with sacred sites.
The tribe has filed court papers stating it had found several sites of 'significant cultural and historic value' on the planned route, including burial rock piles.
Tribe chairman David Archambault II said: "This demolition is devastating.
"These grounds are the resting places of our ancestors. The ancient cairns and stone prayer rings there cannot be replaced. In one day, our sacred land has been turned into hollow ground."
A tribe spokesman said six people were bitten by security dogs and 30 people were sprayed with pepper spray during yesterday's clash.
A Morton County Sheriff's Office spokeswoman said four private security guard and two guard dogs were injured. One of the security officers was taken to hospital and the dogs were taken to Bismark veterinary clinic.
The confrontation took place before law enforcement arrived. The crowd dispersed on their arrival.
A Federal judge will rule on September 9 whether or not stop construction on the pipeline.