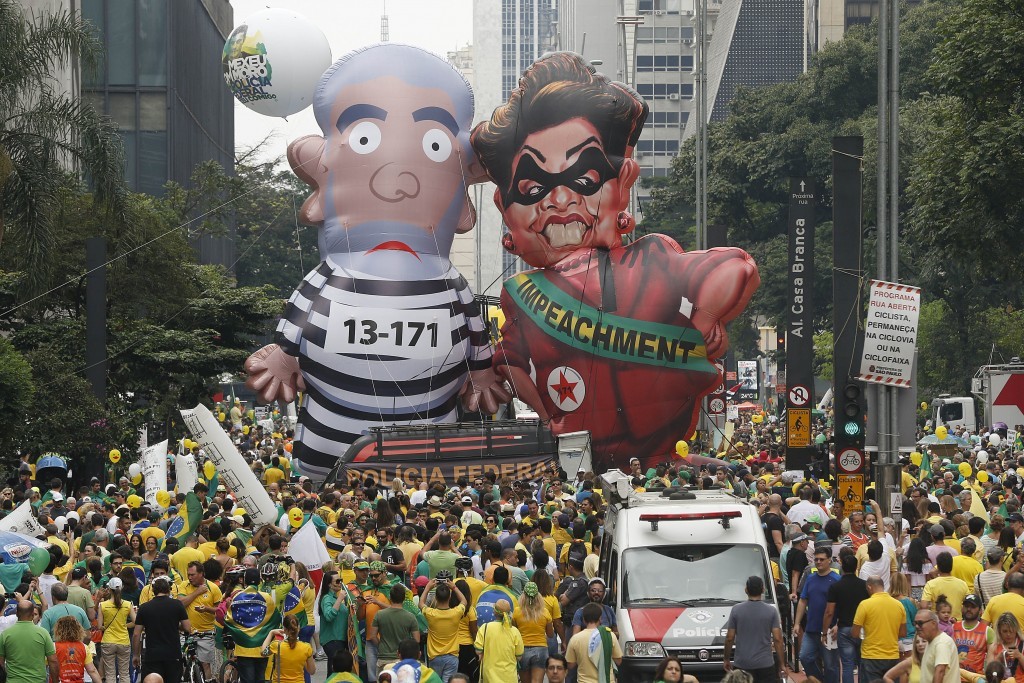 Police in Brazil's biggest city clashed with protesters who marched to reject the new president five days after Dilma Rousseff was ousted as leader of South America's biggest nation.
Sao Paulo police said they were forced to use tear gas, stun grenades and water cannons to stop vandalism after an "initially peaceful" demonstration against President Michel Temer.
The public safety department said a group became violent at a subway station, destroying turnstiles and throwing rocks at anti-riot police after the demonstration ended.
Earlier on Sunday, people gathered on the Copacabana promenade in Rio de Janeiro to demand Mr Temer's removal and call for new elections.
Ms Rousseff has vowed to form a strong opposition against Mr Temer, who was her vice president. She is appealing against her impeachment to Brazil's Supreme Court, but legal experts say it is unlikely to succeed.
On Friday, she said she would raise her voice if Mr Temer's administration tried to suppress protests.
In the days leading up to her ousting, and afterwards, a handful of small anti-Temer demonstrations were broken up by police.
At a news conference during the G20 meeting in China before the Sao Paulo protest, Mr Temer said demonstrators who damaged property would be punished.
"Causing destruction is a crime. That's not a demonstration," he said.
New elections could come if Mr Temer resigns before year end, is impeached himself or is disqualified for alleged campaign violations in 2014.
AP
Recommended for you

Just Stop Oil plans two weeks of protests in run up to Xmas, police warn