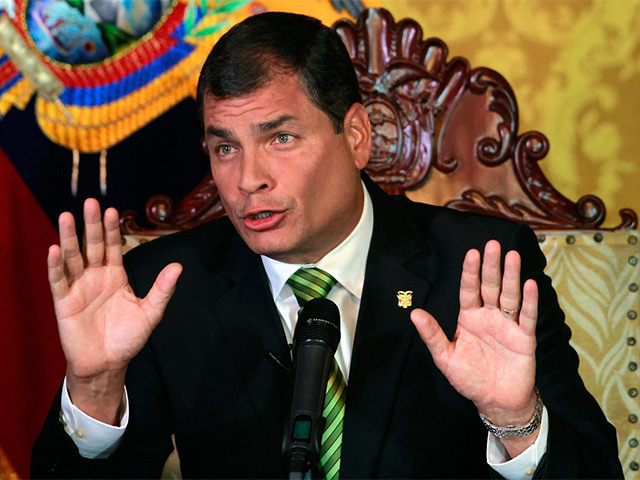 Ecuador, Opec's smallest member, has started drilling for oil near a nature reserve in the Amazon rainforest, a news report said yesterday.
The move comes after Ecuador dropped a scheme to raise money from the international community in exchange for not drilling in Yasuni National Park.
President Rafael Correa previously said drilling would affect less than 1% of the reserve., Reuters reported.
About 1.67 billion barrels of oil lie under Yasuni's soil.
Cost of production is expected to come in at less than $12 per barrel.
Vice President Jorge Glas was quoted as saying. "It's the start of a new era for Ecuadorean oil. In this new era, first comes care for the environment and second responsibility for the communities and the economy, for the Ecuadorean people."
Kevin Koenig, Ecuador program director at Amazon Watch, said in a statement: "This is the worst imaginable place to be drilling for oil. The world can simply not afford to lose a place like Yasuni."