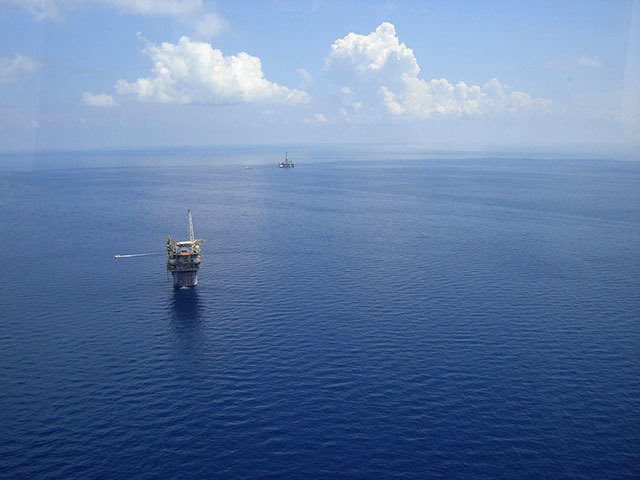 Anadarko Petroleum Corp. agreed to buy Gulf of Mexico oil assets from Freeport-McMoRan Inc. for $2 billion and said it will use revenue generated by the offshore wells to develop its U.S. oilfields on land.
The deal doubles Anadarko's existing stake in oil wells in the deepwater Lucius development to approximately 49 percent, adding the equivalent of about 80,000 net barrels of crude a day, the producer said Monday in a statement. The acquisition will generate $3 billion of additional free cash flow over the next five years that will help boost production in West Texas' Delaware Basin and the DJ Basin centered in Colorado, Anadarko said.
The purchase is another sign that U.S. drillers that have survived two years of upheaval in oil prices are returning to deal-making. EOG Resources Inc. last week announced a $2.5 billion purchase to expand in the Delaware, one of the hottest areas for acquisitions. The next day, Apache Corp. said it had quietly amassed 350,000 acres in the region where it had found "massive" new quantities of oil and natural gas.
The Gulf acquisition "is a catalyst for the company's oil-growth objectives, with quality assets being acquired at an attractive price to create significant value," Anadarko Chief Executive Officer Al Walker said in the statement.
Investment Plan
Anadarko, which had been cutting costs and selling assets to weather the price slump, now plans to boost capital spending to between $2.8 billion and $3 billion this year. That's $200 million over its previous forecast in May.
To fund the deal, the producer is selling about 35.3 million common shares to raise about $1.9 billion in an offering it plans to close by the end of this week, according to a separate filing on Monday. A unit of JPMorgan Chase & Co. is acting as the sole underwriter for the offering, according to the producer.
The deal continues Phoenix-based Freeport's efforts to unwind the oil and gas business it bought just before oil and gas prices began their downturn in 2014. In May, the mining company gave up on plans to spin the business off through an initial public offering. It's announced plans to fold the once free-standing unit into its larger organization and cut a quarter of the workforce.