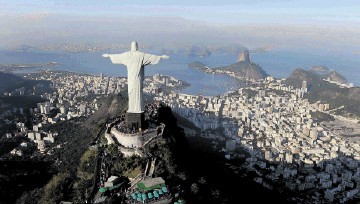 Aqualis Offshore has landed a string of work in Brazil.
BrasFELS has appointed Aqualis Offshore to provide marine warranty services on three FPSO projects.
All three FPSOs will be installed in pre-salt fields offshore Brazil.
"Our experienced surveyors and engineers are highly familiar with local shipyards and client requirements. That makes it easier for us to add value on site and ensure that the operations are conducted safely and efficiently. Our team's FPSO track record in Brazil is extensive and we believe these contract awards reflect this," said Andreas Theophanatos, director for South America, Aqualis Offshore.
Meanwhile, Modec appointed Aqualis Offshore to act as marine warranty surveyor for the integration of the MV29 FPSO at BrasFELS shipyard in Rio de Janeiro.
Aqualis' team in Rio de Janeiro will carry out the work.
Recommended for you

Shell joins Exxon with $1 billion Brazil exploration setback