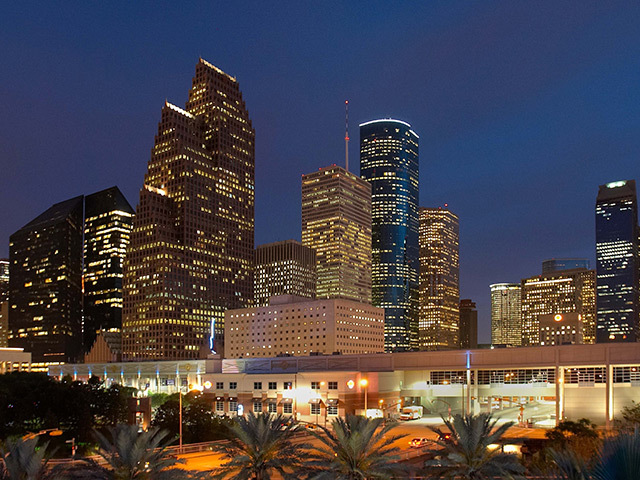 Aberdeen has long touted its energy twin Houston.
Each year, the Offshore Technology Conference (OTC) attracts Aberdonians by the planeful. The Hilton Post Oak's bar becomes the most happening place for an Aberdeen businessman to be seen – nearly 4,628 miles away from his hometown.
But in the wake of sub-$50 oil, that mass North Sea influx to the world's biggest oil show has started to ebb.
Back on home turf, Aberdeen has battled thousands of jobs losses – a total Oil and Gas UK (OGUK) says will top 120,000 for the UK by the end of the year.
It has seen its mid-cap market hover on the financial brink for months on end. Premier Oil has been locked in financial covenant talks, while Xcite Energy's shareholders saw all of their value wiped overnight.
It's also seen the formation of a new industry regulator, the Oil and Gas Authority. Words like 'simplification' have replaced 'bespoke' and the race to be second has been replaced with the race to collaborate.
But what about Houston – Aberdeen's energy twin? How is it faring?
And more importantly where is it investing its cash?
Energy Voice flew to the American base to find out.
This week Energy Voice will run a series of pieces examining how sub-$50 oil has affected the Houstonian spirit.
It includes interviews with KPMG's newly appointed global sector head of energy and natural resources practices, Regina Mayor, a top economist who has weathered five downturns in the city and a BBQ joint, which opened its doors just after oil crashed.
It will tell the stories of the Texan oil man who was turned into a bullfrog, an unemployed oil worker, who has applied for 1,000 jobs, and why its economy can be best described as a "mushy sponge".
Finally, it will examine how the city hopes to be third time lucky in its bid to host the industry's global leaders.
Check back tomorrow for Energy Voice's interview with Patrick Jankowski, senior vice president and research and regional economist of the Greater Houston Partnership. He lays bare the winners and losers, where Houston was hurt and helped the most and discusses whether the city can call bottom yet.
Recommended for you

BP hands out southern North Sea CCS contract