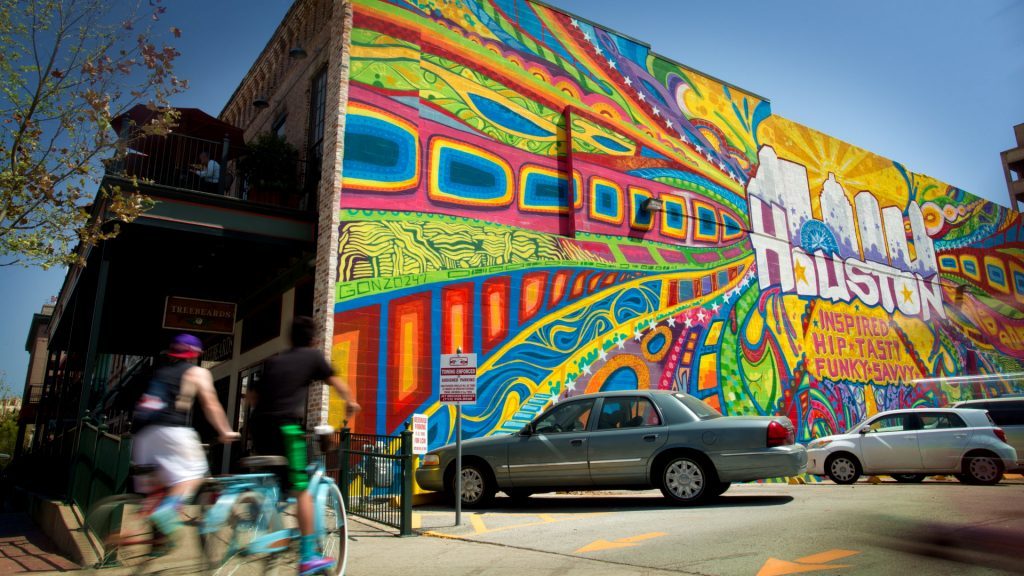 Big oil in Houston is ditching fancy real estate for juice bars, according to KPMG's new head of its energy and natural resources practice.
Regina Mayor said oil majors like ExxonMobil and Shell are capitalizing on the downturn by shedding their expensive postcodes in a bid to make themselves more attractive to the next generation of innovators, creating campus-like working environments.
It comes as exploration firms have started to regain their confidence at $50 oil, according to Mayor.
"I think Houston has been reasonably resilient," she said.
"Houston doesn't ride the boom and bust cycle of the oil market as hard as it did in the 80s or 90s, because it has been diversified.
"The city has made some excellent choices to diversify itself since then, and is now the fourth largest city in the country. It has a lot of different segments it can lean on if oil is low."
Mayor pointed to Houston's booming medical sector and industry, which has earned the city the record of housing the world's largest medical centre.
Houston has 190 life sciences and biotechnology companies and more than 130 hospitals and health clinics.
The medical sector growth has Houston poised to takeover the third largest US city spot from Chicago.
"We were hurt more by the reduction in government spending on the space programme then we were by the oil downturn, frankly," she said.
Houston is home to the Johnson Space Centre – a $1.5billon complex, which includes one of NASA's largest research and development facilities.
But $50 Brent and WTI has seen oil producers pick their eyes up from the pavement, according to Mayor.
"The clever executives see this as a silver lining," she said.
"There's a saying that you should never waste a good downturn. The clever executives have used this period to reshape their models, their workforce and their resource space. They've radically changed their cost profiles.
"Back in 2014, $100 was the new $20 barrel for companies and there was very little headroom.
"And you have to remember that it wasn't that long ago in the 90s that oil went down to $12. That was only a couple of decades ago, but we have no short-term memory."
She added: "I think people are feeling comfortable at $50.
"Halliburton just posted a small profit. Many of my suppliers have started to say they feel comfortable.
"$30 oil was very uncomfortable, but $50 is manageable. But more importantly, my producer clients are starting to feel more confident.
"People are starting to get more long-term cost profiles in place that work for both the producer and supplier.
"It all goes back to the part of never wasting a good downturn. You have to look under every rock for cost savings opportunities."
One of those rocks is commercial property. Shell is the most recent oil major to move out of Houston's Central Business District. It confirmed it would be relocating the majority of its staff from its historic One Shell Plaza, which was one of the tallest buildings on the Houston skyline.
Houston currently has 12 millions sq ft of space sub-leased office space on the market – a distinct increase on its three million sq ft average.
"All the major oil companies made real estate bets and they all came in in 2014," Mayor said.
"The timing was unfortunate for some, but now I think they're betting on the new way to get work done. They're considering what the next generation looks like and are trying to appeal to them."
That includes ditching their longstanding presence in Houston's energy corridor for campus-like offices.
Mayor said the strategy is modelled after Silicon Valley and includes things like an onsite Jamba Juices – an American juice bar chain.
"It's a big investment in how work will get done in the future," she said.
"I think oil and gas companies are being very smart about how they're trying to appeal to the next generation, making themselves sexier.
"The Exxon campus is very smart and sleek. It has Wi-Fi everywhere, so you can sit under a tree outside and still do your work."
In terms of Houston's outlook, Mayor said: "There are always job openings in Houston. It's just that the economics are very different in terms of the types of jobs available."
She added: "I don't think we've seen as much consolidation in the smaller players as we expected, but we have seen a slim down with mergers like Baker Hughes and GE.
"But there's so much more private equity in the market, which is keeping these smaller players in the game.
"Coming out of this, the companies will get leaner and you will see fewer of them. I don't think the full potential of the downturn has been realised in terms of washing out the excess smaller players."
But Aberdeen's cards come from a completely different deck, according to Mayor.
Instead, she said the Granite City could be likened more to the North Dakota basin.
"Aberdeen is very different kind of town to Houston. You don't have the potential you have in Houston," she said.
"North Dakota was overflowing with man camps, but they've since been decimated. Aberdeen is much more like North Dakota and that will be very challenging."
But the one thing Mayor has confidence in is that the foundation the Houston energy sector is laying now will help compensate against its weakest link – it's own memory.
"I have no faith the industry will gain a long term memory before the next downturn, but I do believe the habits it is developing now, like collaboration and how it is trying to position itself as a workplace, will help it outlive it," she said.
"I'm a realist."
Recommended for you

Gulf of Mexico oil drilling makes too-little, too-late comeback