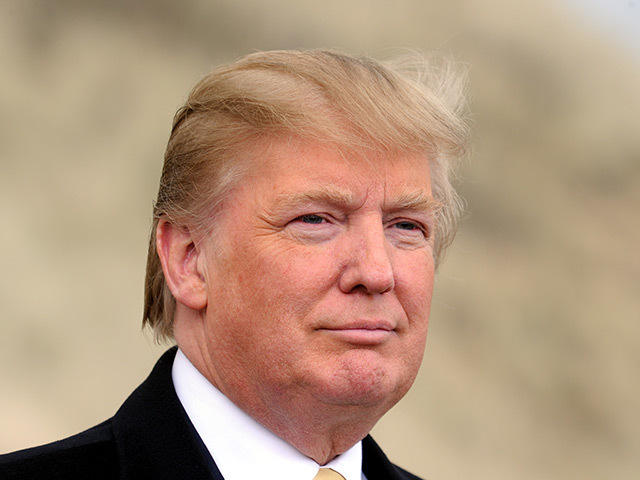 The U.S. Energy Department rejected a request from President-elect Donald J. Trump's transition team for the names of workers who played a role in implementing President Barack Obama's climate agenda.
"We are cooperating as much as we can with the team; that's our direction from the president," Energy Secretary Ernest Moniz said in an interview. "That does not translate into providing specific names."
Trump's advisers had asked the agency to list employees and contractors who attended United Nations climate meetings, along with those who helped develop methods to estimate and justify the benefits of new rules, according to an internal document obtained by Bloomberg News.
Trump has questioned the science of climate change, and named to his transition team a number of people who either deny that man-made global warming is happening or are skeptical of the link between the burning of fossil fuels and the climate. Democrats and outside advocacy groups said the questions were an attempt to intimidate workers.
"Some of the questions asked left many in our workforce unsettled," Energy Department spokesman Eben Burnham-Snyder said in an e-mail Tuesday. "We are going to respect the professional and scientific integrity and independence of our employees" and "will not be providing any individual names to the transition team."
Read more: Trump Team Memo Hints at Energy Department Shake Up
Under Obama, the Energy Department played a major role advancing clean-energy technology through loan guarantees and incubators, while writing efficiency rules for appliances. The department leans heavily on tens of thousands of contractors, who supplement the work of its roughly 13,000 direct employees.
"Energy Department staff should not be punished for simply doing their jobs, even if the new administration disagrees with its policies," Senator Ed Markey, a Massachusetts Democrat, said in an e-mailed statement. "This kind of modern-day political witch hunt is illegal and undermines any commitment to a peaceful transition of power by the Trump administration."
If it wants to pursue these questions, once it takes office the Trump administration would be able to get the names of those who attended meetings or worked on specific projects, former officials say.
"There are probably public records of meetings with names, so even a private citizen could get" them, Joseph McMonigle, who served as the Energy Department's chief of staff during the George W. Bush administration.
Thomas Pyle, who leads the transition team for energy, didn't respond to an e-mailed request for comment.
"These unprecedented questions suggest the incoming administration may be preparing to take arbitrary action against civil servants and government contractors," Senator Maria Cantwell, a Democrat from Washington, said in an e-mailed statement. "The potential ramifications are chilling. "
Trump has chosen Rick Perry, a former Texas governor, to lead the agency, according to four people familiar with the president-elect's selection process. Perry, a former presidential candidate, once vowed to abolish the department, but forgot its name during a debate. He's at least the third cabinet pick considered friendly to the oil industry.
Recommended for you

Grant Shapps new energy and net zero secretary as Sunak shuffles pack