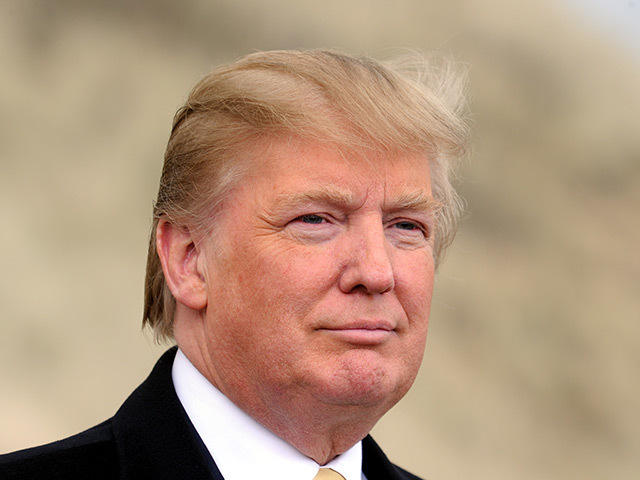 Donald Trump has insisted that North Korea will not develop a nuclear weapon capable of reaching the United States.
The president-elect addressed the issue Monday evening on Twitter. North Korean leader Kim Jong Un said on Sunday in his annual New Year's address that preparations for launching an ICBM have "reached the final stage". He did not explicitly say a test was imminent.
Mr Trump tweeted: "North Korea just stated that it is in the final stages of developing a nuclear weapon capable of reaching parts of the US It won't happen!"
It was unclear if Mr Trump meant he would stop North Korea or he was simply doubting the country's capabilities. His aides did not respond to questions seeking clarification.
Mr Trump then berated North Korea's most important ally, tweeting: "China has been taking out massive amounts of money & wealth from the US in totally one-sided trade, but won't help with North Korea. Nice!"
Earlier on Monday President-elect Donald Trump was showing little sign of forgiving his critics as he prepares to move into the Oval Office.
The incoming president tweeted: "Various media outlets and pundits say that I thought I was going to lose the election. Wrong…"
He continued: "I thought and felt I would win big, easily over the fabled 270" electoral votes.
Mr Trump's continued focus on his unexpected November 8 victory comes as he works behind closed doors to shape his new administration. He is set to be sworn into office in just 18 days.
His twitter campaign also included a complaint about the cover photo of him used in a new book released by CNN, and a suggestion that Chicago might need federal help over its rising murder rate.
Meanwhile incoming White House press secretary Sean Spicer has defended cryptic comments by Mr Trump that he knows "things that other people don't know" when it comes to allegations of Russian hacking.
Mr Spicer said Mr Trump is getting national security briefings "on a daily basis" and "there doesn't seem to be conclusive evidence" Russians were behind the hacking of Democratic emails during the election.
Mr Spicer dismissed a report released by the FBI and Homeland Security Department supporting the accusations against Russia, calling it a "how-to" manual on basic cybersecurity for Democrats.
Recommended for you

Nuclear and renewables to edge out LNG in South Korea