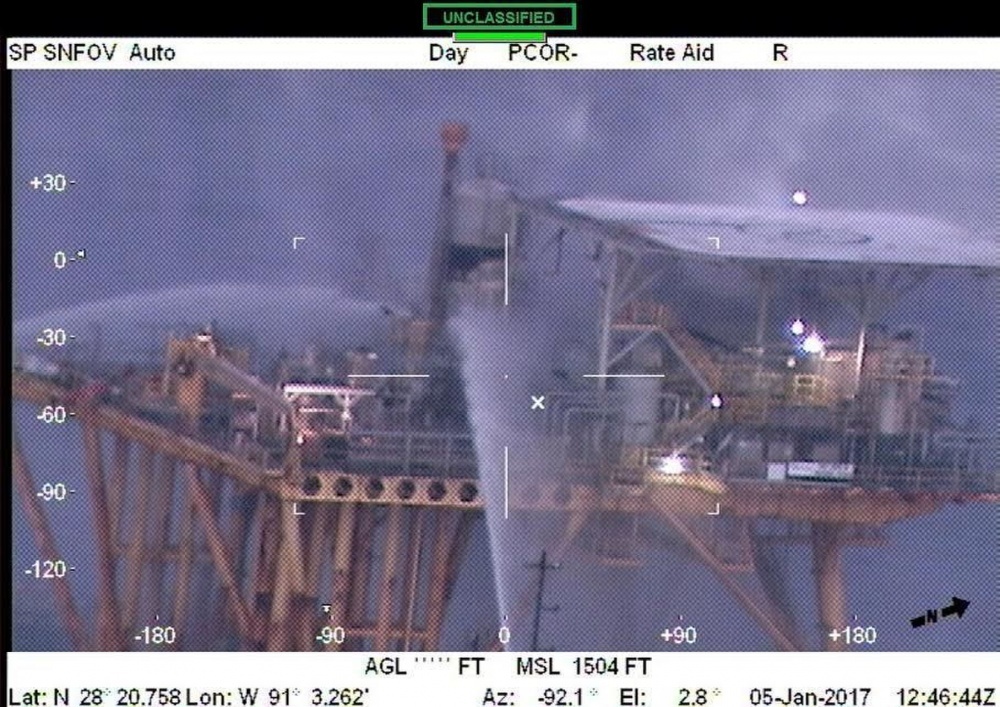 The US Coast Guard has published pictures of an operation to put out a blaze on a platform in the Gulf of Mexico yesterday.
The coast guard said four offshore supply vessels were sent to deal with the fire after the alarm was raised at 2:30am local time.
Four people had to be evacuated from the installation, which belongs to Renaissance Offshore and is located 80 miles south of Grand Isle, Louisiana.
The coast guard said there were no injuries.
The fire was put out by about 6:15am.