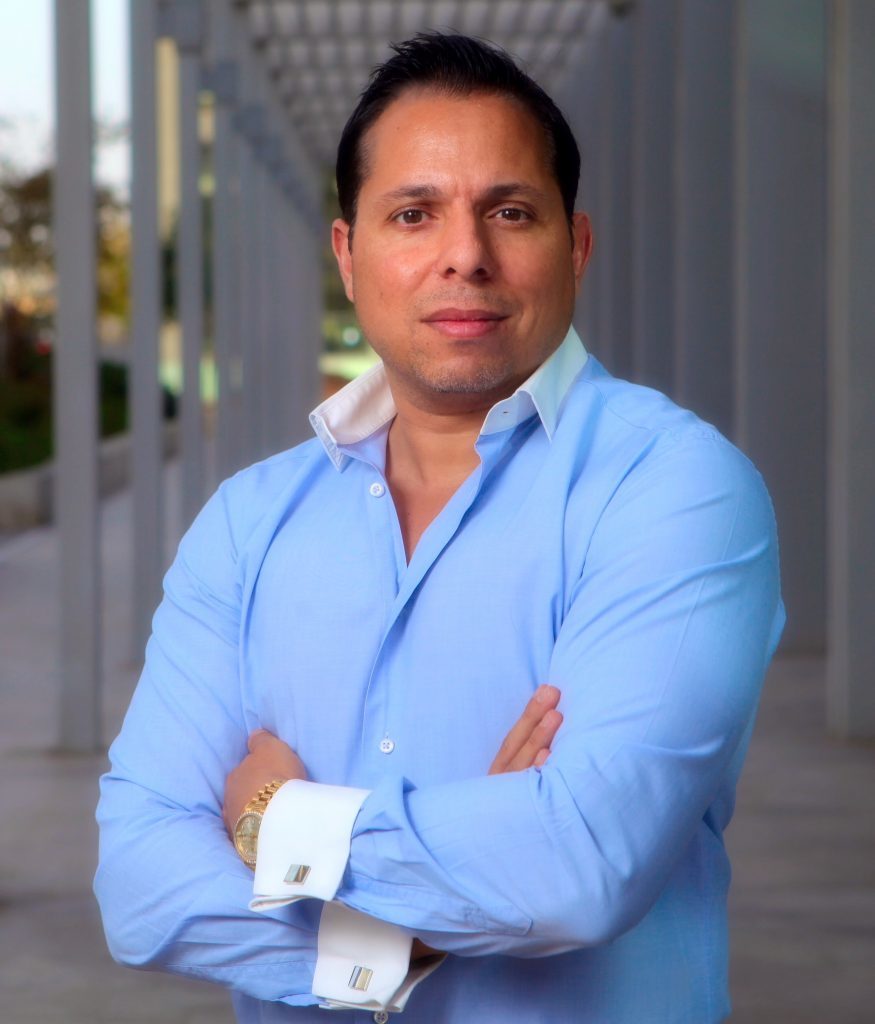 A leading Wall Street investment expert claims that Donald Trump could make the US a world leading "energy powerhouse" during his presidency.
Joseph Grinkorn, chief executive officer of Morris Group, believes the presidential elect could force global oil prices as low as $25 dollars a barrel by tapping into America's reserves.
Mr Grinkhorn, a New York-base entrepreneur that specialises in finance, claims that the Republican's first 100 days in office could be a "game changer" for the global energy industry.
Both OPEC and non-OPEC member countries have already agreed to cut production for the first six months of this year – just as the president is sworn into office.
And Mr Grinkhorn said he thought Mr Trump's "unconventional" approach could see him try to take advantage of the situation to fulfill his campaign promise to "make America energy independent".
He said: "Trump is a very intriguing president. He's breaking the mold from past presidents and he's taken the country in a totally different direction. We know he is very boisterous and sometimes unpolitically correct. But he's made it very clear that he's putting the US and it's citizens first.
"We've seen before he even takes the presidency is what he's doing with all the car makers.
"He's saying to them if you are going to make cars in Mexico and try to sell them to us then you're going to pay a huge tax.
"GM and Ford and others are now falling in line, saying that they are not going to build plants in Mexico, they'll build them in the US and they'll create thousands of jobs and invest millions of dollars here.
"That makes me think he will follow-up on all of his promises to really make the US an energy leader in the world.
Mr Grinkhorn added: "He could really open up the gates to an energy revolution here in the US. Over the next three to five years we could be the number one exporter for energy – oil, gas, everything.
"OPEC has been faced with challenges over the last few years, both internally and externally. This new deal with all the non-OPEC members, I don't see that holding for very long.
"There's a reason why these countries are not members of OPEC. Some of these places are so dependent on oil sales that I can't see the deal holding too far down the road.
"Countries like to have their independence and like to do what's best for them."
All eyes will be on the president's first 100 days in office.
And with his key energy policy on the campaign trail being to "unleash America's $50trillion in untapped shale, oil, and natural gas reserves", Mr Grinkhorn said current world energy leaders have reason to be concerned.
Mr Grinkhorn said one of the key decisions that could be made during Mr Trump's first year in office could be overturning the Obama administration's decision not to complete the fourth stage of the Keystone Pipeline.
If completed the fourth stage of the oil pipeline would connect oil rich Alberta, Canada, directly with mid-western American refineries
Mr Grinkhorn said: "I don't think people realise how much we have in capabilities. There's the Keystone Pipeline which I think he will approve.
"That alone will create thousands of jobs and bring millions of barrels of oil back into the US – either for us to keep here or for us to export.
"When you look at some of the numbers Trump has laid out for his first 100 days in office, it's really surprising how much in energy reserves and potential that the US has.
"He's been using numbers like $50trillion in the likes of untapped shale, oil and natural gas reserves.
"If you follow Trump's footprint, even if he's only half right, you're still talking about trillions of dollars of energy that is going to be created in the US.
"And it really looks like he's going to go through with this as he's following up so far that he plans to do – and he's not even president yet."
Mr Grinkhorn, whose New York office is just around the corner from Trump Tower described the mood in New York as "pretty good" despite the state getting reliable Democratic support in recent years.
"There are still a lot of people protesting outside of Trump Tower.
"Our office is just around the corner from there so everytime we drive by there's traffic for 15 minutes just on those two streets.
"But generally the mood is pretty good."
Recommended for you

Biden says more oil releases possible to cut gasoline prices