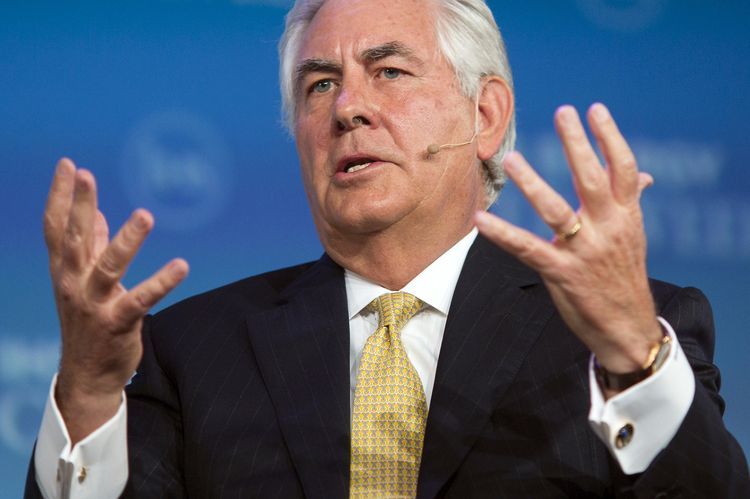 Former chief executive of ExxonMobil Rex Tillerson looks set to be confirmed as Donald Trump's new US Secretary of State.
It comes despite the former businessman only winning narrow backing from the Senate Foreign Relations Committee.
Voting went along party lines, with the Democrats putting 10 names against the move but the republicans winning 11 votes.
A full vote over the posting will now be held in the Senate, with balance of power currently with the GOP.
There had been concerns raised by some members of the Senate Committee about Tillerson's alleged ties to Russia, in particular with the Russian government and President Vladimir Putin.
U.S. Senator Bob Corker representative of Tennessee and chairman of the Senate Foreign Relations Committee was one of those in favour of putting Tillerson forward to the senate for consideration in the top role.
Corker said: "I personally have no doubt that Rex Tillerson is well-qualified.
"He's managed the world's eighth largest company by revenue with over 75,000 employees. Diplomacy has been a critical component of his positions in the past, and he has shown himself to be an exceptionally able and successful negotiator who has maintained deep relationships around the world."
Earlier the committee heard that the Office of Government Ethics (OGE) recently stated that Mr. Tillerson is making 'a clean break' from Exxon and is free of any business conflicts.
Tillerson's hearing lasted more than eight hours during which he responded to over 1,000 questions.
Corker added:"I'm proud of the bipartisan process, which is in keeping of the tradition of this committee that we pursued this, regarding his nomination, and I think that while our opinions and votes today may differ, that the process has been very sound."