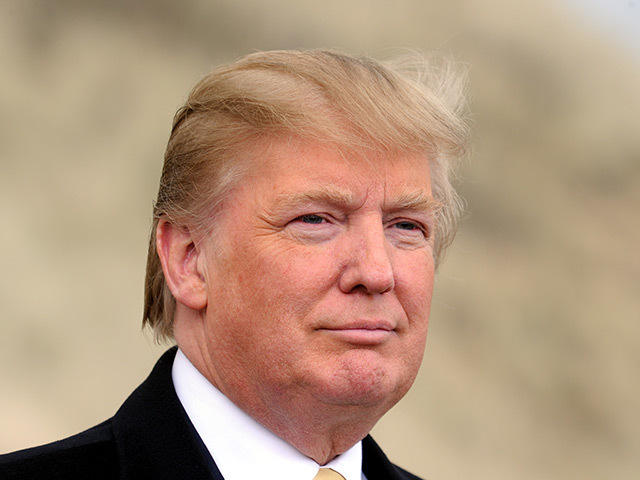 The inauguration of President Donald Trump has led to a few questions being raised on how this will affect the energy industry. We asked Scott Segal, partner at Policy Resolution Group, what his insight is on how this upcoming event will affect the overall performance of the market.
ENERGY VOICE (EV): WHAT ARE THE POTENTIAL POSITIVES A TRUMP PRESIDENCY COULD HAVE ON THE ENERGY INDUSTRY?
Scott Segal (SS): During the course of the presidential campaign, Donald Trump was relatively light on specific policy proposals, preferring instead to speak in broader strokes and to focus on outcomes designed to enhance economic growth, production, and energy independence. However, it is clear from his addresses Donald Trump embraces expanded production and the enhanced use of US oil and gas production to advance the goals of American foreign policy.
One potential positive for the industry is one of attitude. Under the Obama administration, hydrocarbons had begun to look a bit like the enemy. The national commitments made pursuant to the Paris Agreement, coupled with regulatory limits on the use of fossil fuel all reflected an attitudinal shift in the direction of the activist community. The decision not to approve the Keystone XL Pipeline was perhaps the most visible aspect of this shift.
Under President Trump, we can anticipate more favorable circumstances for pipeline and power line construction, as well as extraction and use of coal. That said, it is the commodity prices of oil and natural gas – largely a function of the macroeconomic trends that affect demand – that ultimately reflect the health of the energy sector.
But for the Trump Administration, at least in the near term, there is strong political support to continue to create favorable governmental policy for energy production.
EV: WHAT COULD THE DRAWBACKS BE?
SS: The true comeback of the energy sector depends on demand, which in turn relies on business confidence and economic growth. Despite negative predictions for equities and initial jitters in the futures market on election night, the market now seems favorably disposed to a Trump economy. Since the election, major indicators have been positive.
Of course, one exception is trade policy. Any widespread wave of protectionism could dampen growth and energy demand. For the energy sector, overseas markets for energy efficiency devices and appliances as well as advanced technologies could be dampened. And since Mexico liberalized its energy market in 2014, it has been an attractive destination for US energy capital.
For renewable energy, there may be less drive to expand markets as a result of government regulation. However, the growth in renewable power is also a result of efficiency improvements and cost reductions that will continue to stimulate market penetration.
EV: CONVENTIONAL WISDOM SAYS PRESIDENT-ELECT TRUMP'S LIKELY SOFTENING/ELIMINATING OF REGULATIONS IN THE ENERGY INDUSTRY COULD ALL BUT ERASE PRESIDENT OBAMA'S ENVIRONMENTAL LEGACY. IS THERE A BALANCE THAT COULD BE STRUCK?
SS: We need not guess some of Donald Trump's priorities when it comes to aspects of President Obama's environmental legacy as it affects energy. Viewing the President-elect's speeches and writings, we know of his intention to:
• Withdraw from the Paris Agreement and to defund its underlying United Nations Framework Convention on Climate Change (UNFCCC). The defunding of UNFCCC is framed around the UNFCCC's decision to admit Palestine as a member of the organization despite a prohibition in existing US law against funding UN organizations that make such an admission.
• Undo or scrap the President's Climate Action Plan. Famously, President Obama's Plan set a goal to reduce GHG emissions by 26-28% below 2005 levels by 2025. The centerpiece of the approach would become the Clean Power Plan for existing power plants and another rule for new power plants.
• Undo or scrap rules focused on production or extractive activities, like newly developed EPA and interior regulations that would focus on shale development, the stream protection rule, definition of the waters of the United States and other topics.
Beyond these clear targets, Mr. Trump has premised his approach around a general hostility towards the EPA and other federal agencies and a support for systematic regulatory reform. Current EPA administrator Gina McCarthy recently remarked that states are likely to "fill the gap" if federal authority recedes.
EV: WHAT SHOULD FOREIGN OIL AND GAS COMPANIES OPERATING IN THE US MARKET BE AWARE OF UNDER THE NEW ADMINISTRATION, AND WILL THERE BE AN IMPACT ON THEM IN PARTICULAR?
SS: There is little reason to suspect the US will become a less hospitable place for foreign energy corporations to do business. The generally light touch that can be expected from the next Administration, coupled with reduced tax burdens, might even improve circumstances for foreign interests looking to do business here.
Foreign press accounts after Election Day seemed to favor the notion that European energy majors and oil field service companies might even seek to strengthen ties to the US market under the Trump administration. The Spanish press pointed specifically to Repsol SA's activities in Alaska as a particular beneficiary.
But the balancing act may come down to how far the next administration will push its protectionist rhetoric and its distrust of international agreements like Paris. If taken too far, such activities could create the basis for international retaliation against the US. This could make US markets less open, and could reduce foreign market availability to US goods and services.
EV: WILL WE SEE $100 OIL AGAIN UNDER THE TRUMP ADMINISTRATION?
SS: Governmental regulation is not as dispositive regarding the price of oil as is demand. As noted above, while markets are reacting quite positively to the prospects of a Trump administration, the potential for protectionism or near-term overheating of the economy could reduce economic growth as the administration continues. Hopefully, appropriate reading of the macroeconomic tea leaves will keep the next administration from this dangerous course.
Experts in the field look at international trends — from growth to demographics — and conclude that conditions that might produce $100 oil seem unlikely in the near term. But stimulating economic growth, decreasing production costs, and helping to establish new markets overseas are important elements to a strategy that would help restore value to oil and gas commodities.