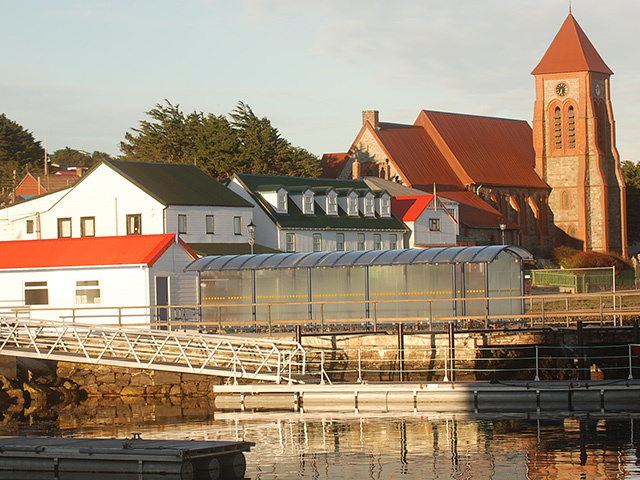 American spy chiefs proposed striking a 50/50 oil deal with Argentina just weeks before a war that claimed the lives of more than 900 people.
Recently released secret documents show that in the run up to the Falklands Conflict, the CIA suggested starting a joint venture between the UK and Argentina if oil was found off the coast of the disputed South Atlantic territories.
The paper disclosing the proposed partnership dates from January 1982, just a matter of months before the bitter war broke out between the two countries over the occupation of the islands.
The document, from Henry S Rowen, chairman of the National Intelligence Council to the State department, is titled "Solution to the Falklands Islands Crisis".
It was released in a cache of Freedom of Information documents by the CIA earlier this month.
In the report, the spy agency suggested turning over the islands to Argentina and allowing the residents to become Argentine citizens or repatriating them to Scotland.
The proposed handover time was forecast to be three years.
But towards the end of the document, CIA chiefs laid out a plan for the UK to still be able to cash in on any oil and gas reserves in the waters around the islands.
The report states: "In the event of an offshore oil deposits being found in the exclusive economic zone of 200 miles around the Islands, the exploitation there of will be a joint venture between the UK and Argentina, with costs and profits shared 50/50.
"The UK will undertake to make available its technological know-how for such exploitation on normal commercial terms to the joint venture.
The Falklands Conflict claimed 649 Argentine military personnel, 255 British military personnel, and three islanders.
The fighting lasted more than 70 days and ended with the Argentines' surrendering control back to the British on June 14, 1982.
Recommended for you

Harbour Energy faces Argentina sanctions over Falklands oil project