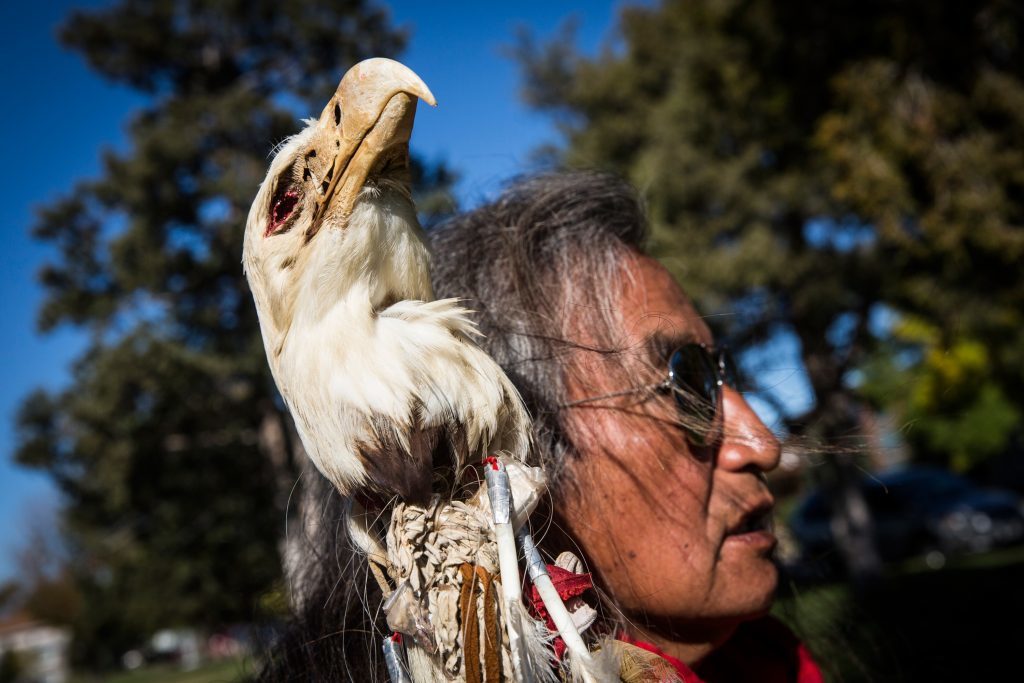 Activists protesting the multibillion dollar Dakota Access oil pipeline are burning camp structures after being refused more time to pack up and move on.
Opponents of the controversial 1,172-mile-long (1,886 km) underground oil pipeline were given until today to remove their belongings and waste from the sites in North Dakota.
Officials from the U.S. Army Corps of Engineers, Republican Governor Doug Burgum's office and the state Department of Transportation ruled out giving the activists more time to remove the temporary encampments last week.
The demonstrators look set for a showdown with authorities, as protest leaders said at least some would defy the deadline to abandon the camp they have occupied for months.
Chase Iron Eyes, a Standing Rock Sioux member, said the activists would all stay at the camp until the 2 p.m. deadline.
He added: "Then people will make their individual decisions about what their level of commitment is.
"Some will get arrested."
There have been multiple clashes between protesters and law enforcement officials since demonstrations started in August last year.
The Standing Rock Sioux tribe asked people to leave the protest camps at the end of last year as a legal challenge made its way through the American courts.
However, hundreds are thought to have stayed behind to occupy the land.
Environmentalists and Native Americans who have opposed the pipeline, claim it threatens water resources and sacred sites.
They have faced a series of setbacks since Republican President Donald Trump took office in January.
A request by Native American tribes to halt the construction of the final link in the $3.8billion pipeline was rejected by a judge earlier this month.
The pipeline will be complete and ready for oil between March 6 and April 1, according to court documents filed Tuesday.