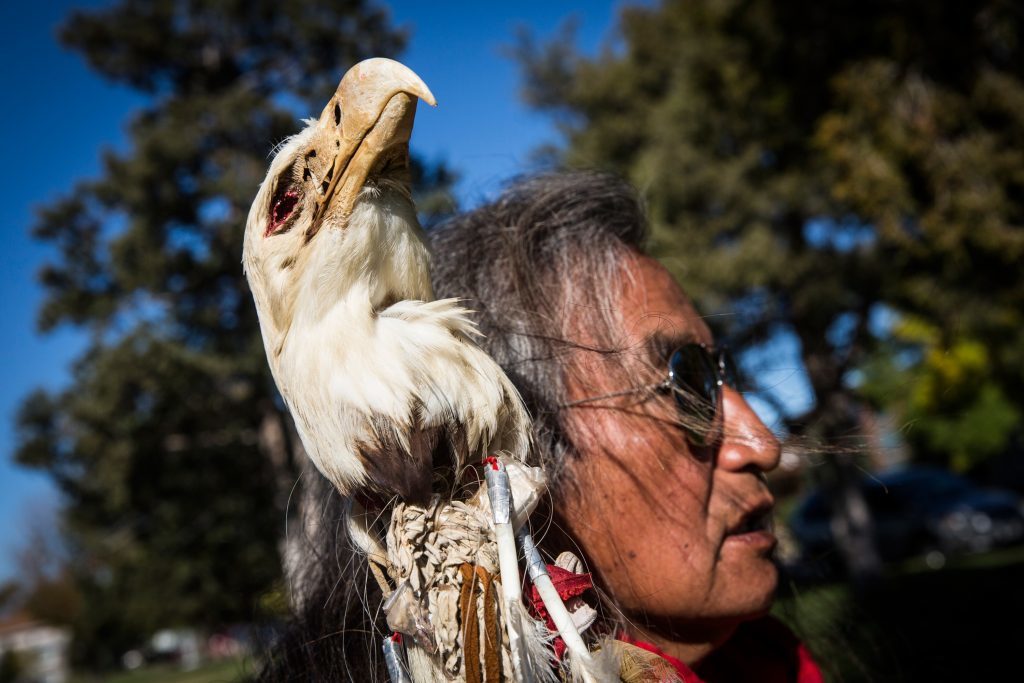 Billionaire Kelcy Warren, who faced months of protests over the Dakota Access oil pipeline, said his company followed every law and still fell into a "mess."
Warren "underestimated the power of social media" during the standoff with environmental and Native American-rights activists, he said on a call with analysts Thursday. The Energy Transfer Partners LP chief executive officer was surprised that people were able to spread messages — including falsehoods — so widely and quickly over the Internet and "get away with it."
"There was no way we can defend ourselves," Warren, 61, said on the call. "That was a mistake on my part."
For months before the Trump administration cleared the way for construction, Dakota Access was a flashpoint for opponents of fossil fuel projects and others who say the pipeline will damage sites culturally significant to Native Americans. Police began arresting protesters Wednesday who hadn't vacated makeshift encampments near construction crews.
Warren donated more than $100,000 to Donald Trump's campaign for president. Trump's pick for energy secretary, former Texas Governor Rick Perry, was a member of Energy Transfer's board until the end of December. Trump himself owned as much as $1 million worth of shares in Energy Transfer Partners according to his federal candidate disclosures in 2015 and still had as much as $50,000 worth as recently as May, according to filings.
Lake Oahe
Dakota Access is scheduled to begin shipping crude from North Dakota's Bakken shale formation in the second quarter, the company said. The 1,172-mile (1,886 kilometers) project's fate was in question until Energy Transfer obtained a permit days after Trump took office from the U.S. Army Corps of Engineers to drill the final portion beneath North Dakota's Lake Oahe.
Opponents included politicians from New York City Mayor Bill de Blasio to Seattle's city council, which called on banks to pull out of the project. Ultimately, 17 banks including Wells Fargo & Co. and Citigroup Inc. that were contractually obligated to finance the project "did step up" and provide funds, Energy Transfer Chief Financial Officer Thomas Long said on Thursday's call.
Meanwhile, Warren said it's "inevitable" that Energy Transfer Partners will consolidate with its parent unit, Energy Transfer Equity LP. Such a move would take place "at some point, not now," Warren said. That would follow similar efforts by Targa Resources Corp. and Oneok Inc. to simplify their corporate structures and lower costs as competition heats up in America's energy sector.