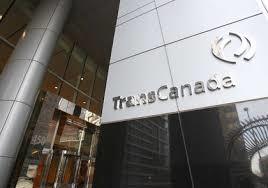 TransCanada Corp has secured commitment from shippers for a pipeline for Malaysian state-owned oil company Petronas's Pacific NorthWest liquefied natural gas (LNG) terminal in western Canada.
The firm is now seeking approval from the National Energy Board to move ahead with the $1.4 billion prohect ahead of schedule.
TransCanada was previously granted approval for the North Montney Mainline pipe on condition of a positive final investment decision from Pacific NorthWest.
The variance of approval TransCanada is seeking will allow the company to start building most of the pipe before such a decision, the company said in a statement.
In support of the application for the NMML Project, TransCanada has secured new 20-year commercial contracts with 11 shippers.
Karl Johannson, TransCanada's executive vice president and president, natural gas pipelines added: "This project adds significant pipeline capacity that connects new gas supplies from the prolific Montney basin to the NGTL System and will provide access to markets across North America.
"This investment further affirms our commitment to build key natural gas infrastructure in B.C. and ensures that the NGTL System can continue to efficiently and competitively meet the transportation needs of our customers.
"The North Montney Mainline Project will provide new jobs and economic benefits for governments and communities, while supporting further upstream resource investment in B.C."
Subject to regulatory approvals, TransCanada plans to begin construction in the first half of 2018, with facilities being phased into service over a two-year period, beginning in April 2019.