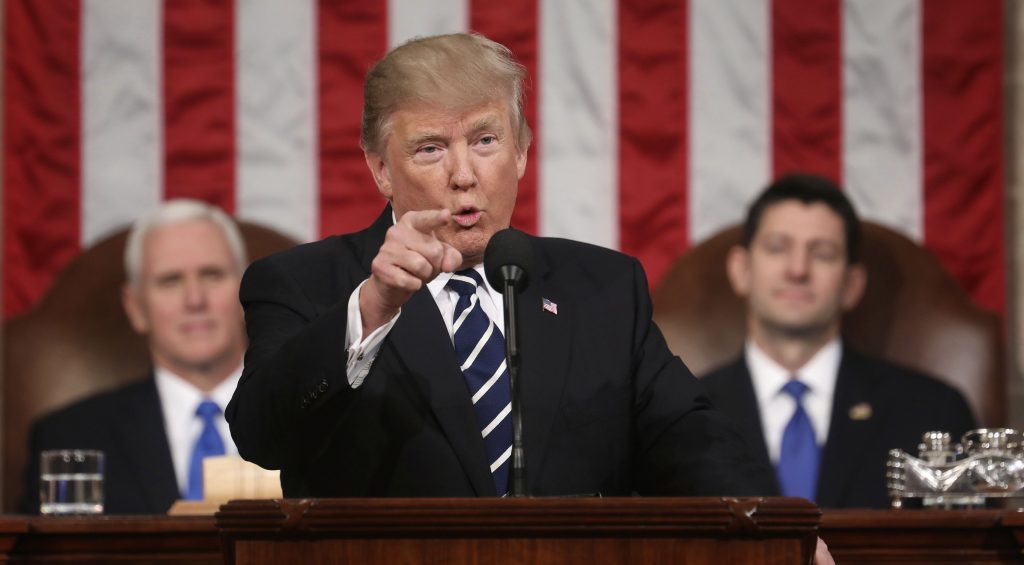 The governors of California and New York have said they will push ahead with aggressive climate change policies despite President Donald Trump's executive order that seeks to boost the coal industry.
Democratic governors Jerry Brown of California and Andrew Cuomo of New York said in a joint statement that they will help fill the void left by Mr Trump's decision to unravel former president Barack Obama's plan to curb global warming.
"With or without Washington, we will work with our partners throughout the world to aggressively fight climate change and protect our future," the governors wrote.
Mr Trump's order targets more than half a dozen Obama-era regulations in an effort to boost domestic production of fossil fuels.
The Republican president has repeatedly criticised his predecessor's climate policies as an attack on American workers and the struggling coal industry. He said his executive order would bring back jobs.
The governors said the move "is profoundly misguided and shockingly ignores basic science".
California and New York, home to nearly one in five Americans, have embarked on the nation's most ambitious efforts to reduce the amount of climate-changing gases released into the
atmosphere, setting targets that are stricter than the Obama rules Mr Trump is reversing.
The states have pledged to reduce greenhouse gas emissions 40% below 1990 levels by 2030 and 80% by 2050.
They have also mandated that half of each state's electricity be generated from renewable sources by 2030.
The joint statement is unusual from the leaders of two states that have frequently competed to be at the forefront of liberal policy advancements.
Mr Brown signed a separate statement released by West Coast political leaders calling climate change one of the region's greatest threats due to wildfires, ocean acidification and drought.
"We will assert our own 21st century leadership and chart a different course," said the statement signed by the governors of Oregon, Washington and California, as well as the mayors of Los Angeles, San Francisco, Oakland, Portland and Seattle.
Recommended for you

Cost of living and climate change crisis calls for more action