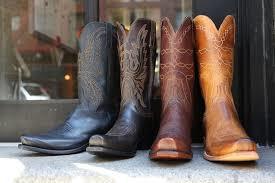 Cowboy drillers in Permania – that's the new US slang for any Tom, Dick or Harry from Texas who can afford to invest in the American shale revolution.
Welcome to Donald J Trump's land of opportunity.
As he approaches his 100th day in office, Energy Voice has been speaking to the US industry to get the inside track on the new president's changes to energy policy.
During the first 100 days of office Trump has declared the American oil machine is back in business – with a slew of executive orders designed to reinvigorate the blue collar workers of the United States.
There are some notable differences between Trump and his predecessor Barrack Obama.
While Obama's policies favoured the environmentally friendly approach, Trump has previously denounced climate change as a "hoax".
The man heading up the Environmental Protection Agency (EPA) is widely known in the more liberal US media as a 'climate change denier'.
And the man charged with tackling foreign policy is the former boss of oil supermajor ExxonMobil.
Regina Mayor head of energy and natural resources with KPMG quotes an oil boss when asked about the excitement gripping boardrooms across the country since the handover of power to the New York based business magnate.
She said: "They are downright giddy about what this administration could do.
"We have a natural resource that commands a certain price in the commodities market and can effectively and efficiently extract it and sell it to make a profit.
"That's what America is based on.
"Big and small, there are players out there drilling wells and finding hydrocarbons."
Texas based Mayor refers to 'Permania' – the current fascination with the potential of the Permian basin as just one aspect of the US shale revolution.
She said: "There are other Permians out there – Oklahoma, Powder River, Eagleford.
"Now that we've found the resources we are no longer talking about peak oil but rather peak demand. As long as its economic to extract it and sell it there will be cowboys and cowgirls in America who will do that."
Mayor said the economics of shale are a lot easier to understand than the capital intensive investments seen in places like the North Sea.
If the price is good, then the fracking gets underway.
If not, well there's always tomorrow.
Mayor said: "You take total costs against total revenue, is it positive? Okay I'm going to do the deal.
"It's caveman finance.
"That's the beauty of US shale, you can turn it on or off very quickly."
While the big oil players move into this area, the smaller ones are picking up legacy assets such as conventional set ups for rock bottom prices then using enhanced recovery techniques to extract every last drop.
It all marks a change to the pro-renewables Obama era.
However, not everyone is convinced this is down to Trump's influence from Washington D.C.
Mayor said: "The Obama administration had a strong commitment to carbon reduction and a climate change agenda. That showed up in a variety of their policies.
"The interesting piece of that is that during Obama's administration the energy industry in the US witnessed a renaissance in shale.
"This was a global hydrocarbon revolution which had an impact all across the world, everything from gas and LNG distribution to the tie between West Texas Intermediate and Brent Crude and even ultimately what has been happening with OPEC.
"There are some who would say the Obama administration had a hand in helping that along and there are others who would say it was nothing to do with it.
"The Trump administration in its first 100 days hasn't done a whole lot yet to change anything fundamentally that the Obama administration has put into place.
"It's only been 100 days and the US government moves a lot slower than that.
"I think President Trump is finding that himself – that you can't just say things into being."
One place where the oil industry believe Trump has willed something into being is in resuscitating plans for the Keystone XL and Dakota Access pipelines.
Mayor added: "That was an a example where the industry felt the rule of law was not being followed.
"Our production is 9million barrels per day now. It's projected to go up to 9.9million bpd in the not too distant future.
"Our production, even with prices stabilising in the low $50s, is showing a significant jump."
Trump has also appointed climate change denier Scott Pruitt to run the EPA. It is another example of Trump trying to put business first.
Mayor said: "It hasn't happened yet but there have been statements to suggest that the EPA's budget will be significantly cut, which then makes it difficult to propagate regulations.
"There are mechanism by which the executive branch of government can "reign in" the regulatory oversight.
"But there's a lot of professionals in the EPA and it's also incredibly difficult to release a government employee.
"I don't see anything happening overnight."
Instead, so far, the Trump administration has focused on saying 'these things are under review', said Mayor.
But from this side of the pond it seems that the Trump energy train is just picking up momentum.
And, according to Mayor, only two things could derail it – another price plunge below $40 a barrel or a race to the bottom of the barrel.
She said: "That could be cataclysmic."
Only time will tell. And meanwhile Trump is still planning to make America great again. Fossil fuels included.
Recommended for you
X

Thief jailed after stealing £45k of heirlooms from ex Taqa boss