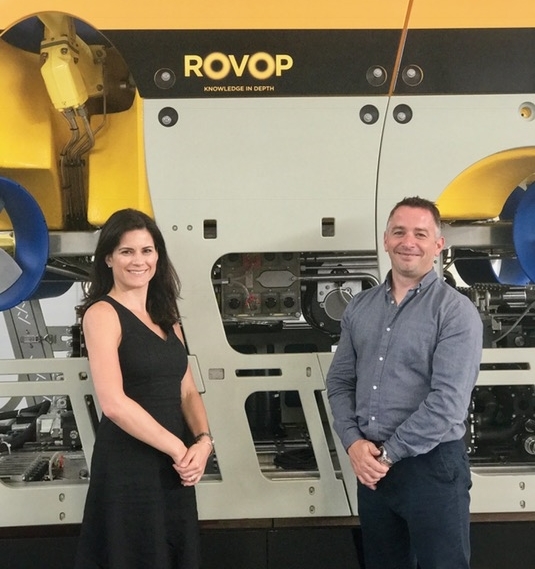 Subsea firm ROVOP has bolstered US team operations after winning contracts with around $19million.
The raft of deals includes a two-year contract with a Houston based company and a five-year contract with a European power cable installer.
The firm has also secured a three-year contract with Centrica E&P Limited to provide ROV services to the UK based oil & gas operator.
The agreement will see ROVOP support Centrica across multiple work scopes including drill support, decommissioning, and inspection, repair and maintenance (IRM).
In a bid to help fulfill these commitments, Euan Tait has been appointed as president of the company's US operations and Katarina Tehlirian is coming on board as vice president of business development.
Both will be based at ROVOP's Houston hub with Tait taking over from Wayne Betts who is moving across to establish ROVOP's operations in Brazil.
Tait is a member of ROVOP's Board and will continue his role as commercial director while heading up the US operations with the support of general manager, Neil Francis, in the western region
Tehlirian, who joins ROVOP from Subsea 7, has extensive business development experience in the US subsea sector and has previously worked with DOF Subsea and Canyon Offshore.
Steven Gray, chief executive officer at ROVOP, said: "This is a great start to Q2 in 2017. The growth in our US team strongly positions ROVOP for further growth in the region while the substantial new long-term contracts we've won demonstrates that, in a challenging market, our industry is changing and becoming more efficient, using technology and new working practices to lower cost and risk.
"We believe our focused approach to ROV services, providing highly skilled personnel operating the most technologically advanced equipment available, combined with an exceptional operating and safety record, has been key to securing this new work, which continues to support expansion of both our client base and geographical area of operation.
"As such, ROVOP anticipates a record year in 2017 because our service and equipment is aligned with the future needs of the industry. While prolonged oil and gas market downturn is still hurting our industry, we believe there is much to look forward to."