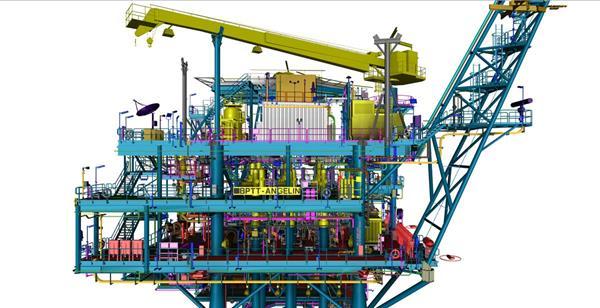 BP has picked oil service firm McDermott to build key infrastructure for its Angelin project off Trinidad and Tobago.
Houston-headquartered McDermott will design, build, transport and install a wellhead platform and 26-inch subsea pipeline using its project management and engineering team in Houston.
The 992-ton jacket and 1,323-ton four-deck topside will be constructed at the Altamira, Mexico fabrication facility.
The platform and pipeline are scheduled to be installed by McDermott's DLV 2000.
Angelin is a dry gas development within the northern Columbus Basin, 25 miles of the east coast of Trinidad and Tobago.
The gas will be exported to the Beachfield/Atlantic LNG and the liquids to the Galeota terminal via a new 13 mile diameter export pipeline.
Scott Munro, McDermott vice president for Americas, Europe and Africa, said: "This is a great opportunity for us to build on the relationship and trust developed through the execution of the FEED for the Angelin project.
"Through early engagement and aligning our respective goals, McDermott and bpTT have partnered to optimize the delivery of this very important project."
Recommended for you

UAE to more than double LNG export capacity with Fujairah plant