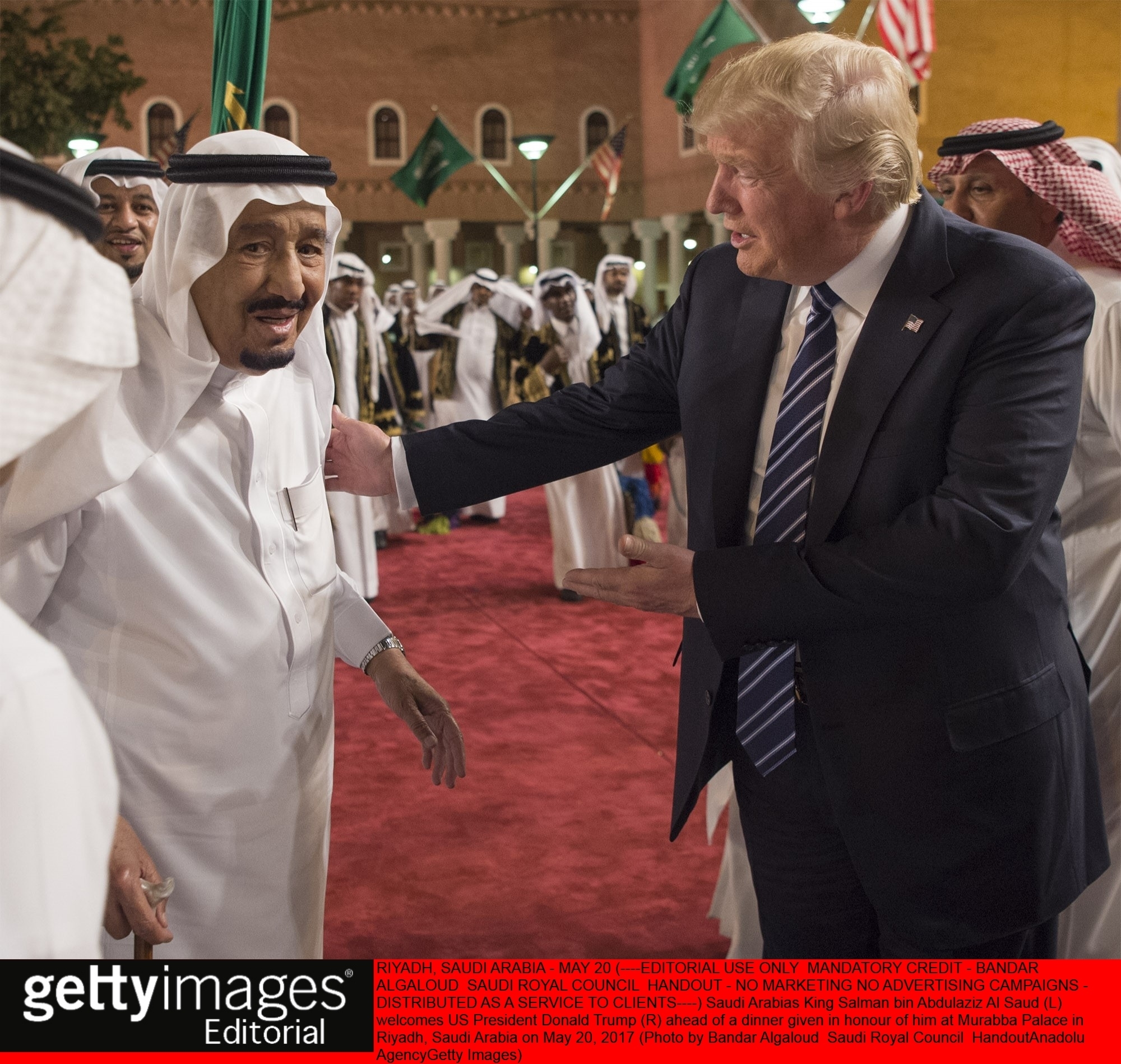 A massive international survey has revealed scant confidence outside the United States in Donald Trump's ability to do anything right on world affairs.
Fewer than three in 10 respondents expressed confidence in the US president, according to a Pew Research Centre survey of attitudes towards Mr Trump in 37 countries.
The Pew survey also found opposition to Mr Trump's proposal to withdraw from the Iran nuclear deal, which he has yet to act on.
While 55% see Mr Trump as a strong leader, larger majorities of those surveyed said they saw him as arrogant, 75%; intolerant, 65%; and dangerous, 62%.
Amid federal and congressional investigations into possible election-year co-ordination between Mr Trump and Russian government officials, Russia is one of two countries to give Mr Trump higher marks than it did Mr Obama.
Israel also gave Mr Trump higher marks than Mr Obama.
Mr Obama fell out of favour with Israel after negotiating the nuclear deal with Iran, an enemy of the Jewish state.
Most of those surveyed also disapprove of Mr Trump's major policies, including his promise to erect a physical wall along the border between the US and Mexico, and temporarily halting travel from six mostly Muslim countries.
In terms of personal traits, more than half see the president as a strong leader, but that positive view is outweighed by larger majorities who describe the billionaire property developer and former reality TV star as arrogant, intolerant or dangerous.
But Mr Trump scored higher marks than his predecessor Barack Obama, in two countries: Russia and Israel.
Pew has produced its annual survey since 2002, starting with the first term of George W Bush.
The latest edition, released on Monday night, is the first conducted since Mr Trump took office in January.
According to the survey, a median of 22% across all the countries surveyed expressed confidence that Mr Trump will do the right thing when it comes to world affairs.
That means that if the results from each country are ranked in order, 22% is the midpoint, with the percentage expressing confidence in Mr Trump falling above or below that point in equal numbers of countries.
The 22% rating marks a steep drop from the closing years of Mr Obama's presidency, when a median of 64% expressed confidence in his ability to direct America's role in the world.
Mr Trump's largest base of support comes from Filipinos, 69% of whom say they have confidence in him.
Nations in which more than half of the public offers positive opinions of Mr Trump include Nigeria and Vietnam, 58% each; Israel at 56% and Russia at 53%.
The results are based on telephone and face-to-face interviews conducted among 40,447 respondents in 37 countries in all regions of the world between February 16 and May 8.
Mr Bush's ratings fell after the US invaded Iraq in 2003 and never fully recovered in some countries.
Across 26 nations that Pew surveyed near the end of Bush's term, a median of only 27% had confidence in Mr Bush's ability to handle international affairs.
Ratings for America's president rose in 2009 after Mr Obama took office.
There was a dip in confidence in some countries that coincided with Mr Obama's increased use of drone strikes and a National Security Agency spying scandal, but he enjoyed a median confidence rating of 64% across 37 countries surveyed near the end of his second term.
The survey found widespread disapproval of some of Mr Trump's major policies.
The promised US-Mexico border wall is opposed by a median of 76% across the 37 countries, rising to 94% in Mexico.
More than seven in 10 disagree with Mr Trump's proposals to pull the US out of a landmark climate change agreement and withdraw from multinational trade deals such as the Trans-Pacific Partnership.
Mr Trump has pulled the US out of both agreements, although the survey was conducted before his June 2 announcement on leaving the Paris climate accord.
More than 60% disapprove of his proposal for a temporary ban on people entering the US from certain majority-Muslim countries.
More than half the respondents in four countries – Hungary, Israel, Poland and Russia – support the proposal.
Opposition was strong in several largely Muslim countries, including Jordan, Lebanon and Senegal.
US courts had blocked two versions of Trump's travel ban, but he won a partial victory Monday when the US Supreme Court allowed the administration to go forward with a limited version of the ban.
The high court also agreed to hear arguments in the case in October.
The ban applies to visitors from Iran, Libya, Somalia, Sudan, Syria and Yemen.
Recommended for you
X

UK's nuclear new builds could double the number of industry jobs