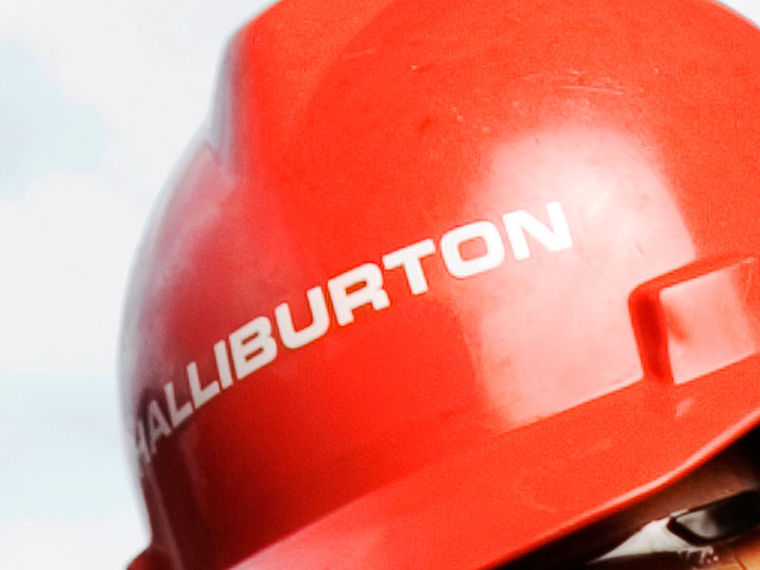 Halliburton has hired about 100 new workers each month this year to keep up with surging demand for fracking in West Texas, a sharp turnaround after the job-killing oil bust.
The Houston oil field service company has expanded its active fleet of fracking trucks and pumps by 30 percent in recent months, and its workforce in the region has grown by more than a third to 2,700 employees, said Chris Gatjanis, who runs Halliburton's operations in the Permian Basin, in a recent interview.
To keep that hiring spree going, the largest U.S. fracking company has had to recruit a large commuter workforce from outside of West Texas, holding job fairs in places like Alabama, Mississippi and Nevada.
"We have a real bottleneck with people out here," Gatjanis said. "This market has been saturated. Most people out here are already in the business. And it's not the most beautiful place in the world to live. It becomes a challenge to get people to work here."
U.S. oil producers locked in higher prices for their crude when oil prices climbed above $50 a barrel earlier this year, and the number of rigs in the Permian Basin surged, particularly in the Delaware Basin in Pecos County, where there are fewer roads and less equipment to carry the oil to market.
Fifty-man frack crews have followed behind those rigs, pumping sand and water down the wells companies drilled to crack open multiple layers of dense oil-soaked rock, and the surge has allowed oil field service companies to raise their prices for frack jobs, lifting profits and easing financial stress after a brutal energy-market downturn.
But U.S. oil prices have fallen into the mid-$40 a barrel range again, and it's not yet clear whether oil companies in the Permian will retreat again: many operators have already set their annual budgets based on oil hedging that locks higher prices in place for future production, Gatjanis said.
"New oil that's coming onto the system, though, comes in at spot price and it's not hedged, so that's where you start to see the pinch," he said. "What you're going to see is really prudent operators out here are not going to outspend cash flow. They'll run their economics based on (lower oil price) and see what it does from a cash flow perspective — and if that means they need to pull back, they'll pull back."
At the moment, Gatjanis said, oil companies are waiting to see how long the recent downdraft in oil prices lasts. The U.S. oil rig count increased by a seven last week, but in the Permian Basin, the number of active drilling rigs has held steady for about a month, according to Baker Hughes. If the rig count and demand for fracking in the region begins to fall, so too will prices for oil field services, Gatjanis said.
"What I'm hearing from people right now is, 'we're going to see where this goes,'" he said. "'Maybe some of the plans we were talking about to add rigs, we're going to hold for a little bit, we're going to tap the brakes a little bit and see where this goes.'"
This article first appeared on the Houston Chronicle – an Energy Voice content partner. For more click here.
Recommended for you

30 Seconds to Saturn: Flagship IOG project go for launch