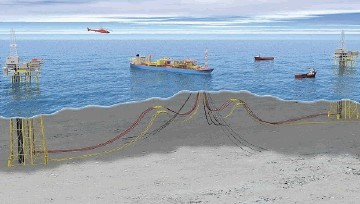 Apply Leirvik has been awarded a contract to supply the living quarters for the Peregrino 2 platform in the Campos Basin in Brazil for Statoil.
The contract covers the delivery of a five floor accommodation module, a capacity of 120 beds, recreation areas, changing rooms a helicopter deck and lifeboats.
Apply Leirvik's chief executive Helge Gjosaeter said: "We are honoured that Statoil have selected Apply Leirvik for delivery of the Peregrino 2 accommodation module, and that our client have appreciated the advantages an of aluminium construction.
"Also to continue the long relationship with Statoil on marked outside the North Sea is seen as a trust in our quality product from Statoil."
The project will be the first complete delivery from the company's Stord yard to the international market.
The engineering and planning work for the project are expected to begin immediately.