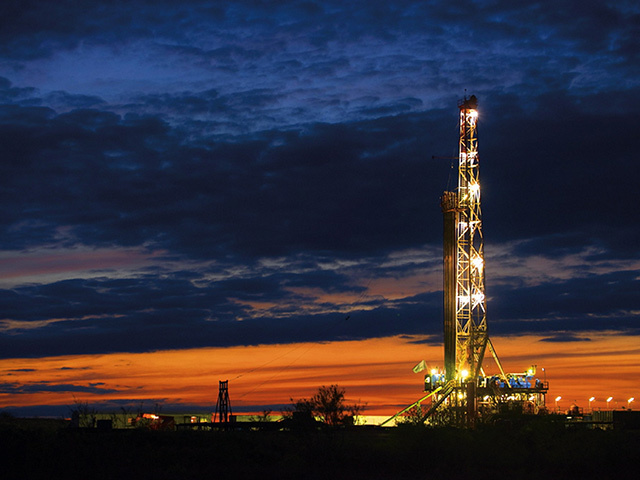 The US looks set to become a global gas giant as demand increases from developing countries and across industrial sectors over the next five years, according to a new report.
The International Energy Agency believes the future looks bright for America's alternative energies sector.
Worldwide growth demand for natural gas is expected to increase by 1.6% per annum within developing and industrialised countries up until 2022.
And America looks set to fill the supply void.
This is due to their increasing production of natural gas as well as their ability and confidence to open it up to a global market.
At least half of their projected production will be in liquefied natural gas (LNG) with the International Energy Agency (IEA) estimating that by the year 2022 the USA will be in direct market competition with current leading exporters Australia and Qatar.
One such example of how the US will do that is the Marcellus oil field in the Appalachian Basin of New York State, where the aim is to increase production by 45%,
Dr Fatih Birol, the IEA's Executive Director, said: "The US shale revolution shows no sign of running out of steam and its effects are now amplified by a second revolution of rising LNG supplies.
"Also, the rising number of LNG consuming countries, from 15 in 2005 to 39 this year, shows that LNG attracts many new customers, especially in the emerging world. However, whether these countries remain long-term consumers or opportunistic buyers will depend on price competition."
Dr Birol added: "The environmental advantages of natural gas, particularly when replacing coal, also deserve more attention from policy makers."
Industrialised countries will also play a major role in the expansion of the natural gas market with China expected to account for 40% alone.
Any country able to service that demand holds an enviable position and with America's unabated rise in this sector thanks to its continued confidence in domestic shale fracking.
As the fabric of the energy industry changes the IEA predict America will 'will account for 40% of the world's extra gas production' by 2022 and boast 'more than a fifth of global gas output'.
Recommended for you

Australia CCS set for boost as gas players, including BP, eye major investments