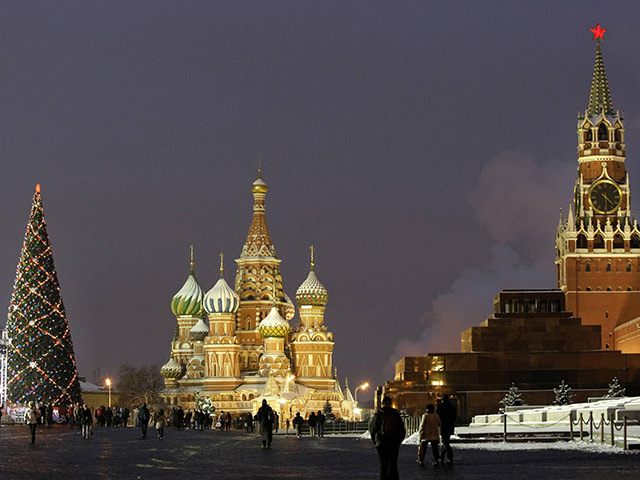 The United States will respond by September 1 to Russia's attempt to force a major reduction in American diplomatic staff, Rex Tillerson has said.
The US secretary of state spoke after talks with Russian foreign minister Sergey Lavrov.
They met on the sidelines of a regional gathering in the Philippines capital, the first time the top American and Russian diplomats had sat down together since President Donald Trump reluctantly signed into law a package of new sanctions targeting Moscow.
President Vladimir Putin responded by saying the US will have to cut its embassy and consulate staff in Russia by 755.
After the meeting, Mr Tillerson said he told Mr Lavrov the US still has not decided how it will respond, and that he asked him "several clarifying questions" about the act of Russian retaliation over the American sanctions.
There has been confusion because the US is believed to have far fewer than 755 American employees in Russia. Russia also closed a US recreational retreat on the outskirts of Moscow.
Earlier this month, Mr Trump grudgingly signed what he called a "seriously flawed" package of sanctions against Russia.
The legislation is aimed at penalising Moscow for interference in last year's presidential election and for its military aggression in Ukraine and Syria, where the Kremlin has backed President Bashar Assad.
Mr Lavrov said he explained to Mr Tillerson how Russia will carry out its response, but he did not give any details.
He told reporters that despite strained relations with Washington, his country was ready for more engagement with the US on North Korea, Syria, Ukraine and other pressing matters.
His upbeat assessment came amid what the US has called a diplomatic low point unseen since the end of the Cold War.
"We felt that our American counterparts need to keep the dialogue open,"Mr Lavrov said. "There's no alternative to that."
The Russian said that Mr Trump's special representative for Ukraine negotiations will soon make his first trip to Moscow.
He said Mr Tillerson made the commitment during their meeting, and American Kurt Volker will travel to Russia to discuss the conflict in eastern Ukraine.
Mr Volker will meet Vladislav Surkov, the Russian envoy for the Ukraine crisis.
The Trump administration named Mr Volker to the position in July, and he made his first trip to eastern Ukraine last month.
Mr Lavrov also said Mr Tillerson agreed to continue a dialogue between US undersecretary of state Thomas Shannon and Russian deputy foreign minister Sergey Ryabkov.
That channel was created to address hot spots, but Russia suspended it after the US tightened sanctions on Moscow.
Recommended for you

Russia curbs gas supplies to Germany in warning for Europe