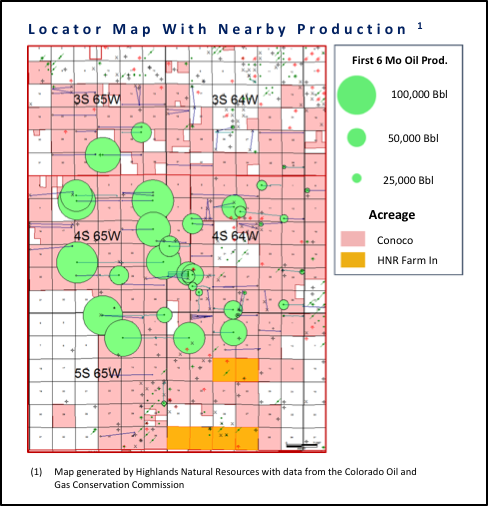 Highlands Natural Resources said today that it had started drilling on a shale project in Colorado.
London-listed Highlands said the drilling campaign, which is targeting a number of formations, will last more than two weeks.
Drilling started on August 10 and involves two wells – Wildhorse and Powell.
Highlands' chief executive, Robert Price, said: "This is a major milestone for Highlands.  Drilling is now underway at our first East Denver well, and I have the utmost confidence in Highlands' technical team as well as the group of industry-leading consultants who we have assembled around the East Denver Project.
"Given that our drilling location is located within two miles of highly productive horizontal wells in the Niobrara shale coupled with our third-party engineers' confidence in East Denver's reserves, we are incredibly excited to see the result of our first well in a potential 24 well drilling programme.
"If successful, we look forward to delivering our shareholders' first oil, first gas, and first revenue."
Recommended for you

Origin sells promising shale gas patch in Australia as climate pressures rise