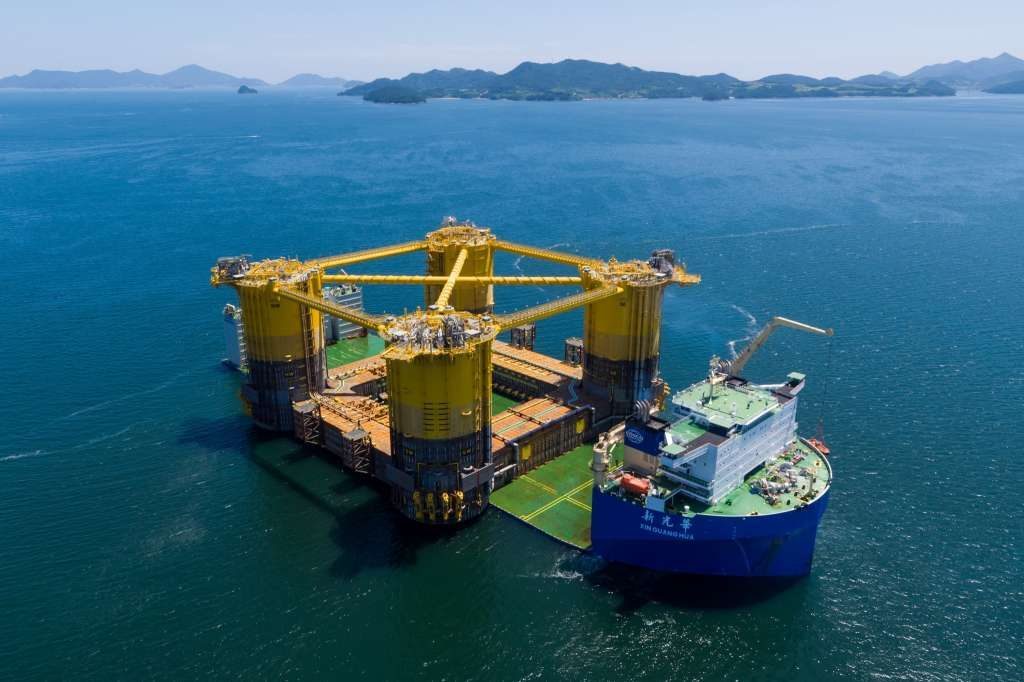 The massive four-column hull of a deep-water oil platform began sailing from South Korea to Texas this week, starting a months-long voyage that will bring Shell closer to finishing a multibillion-dollar Gulf of Mexico project.
The departure is the latest milestone for a gigantic venture the European company sanctioned two years ago in the face of a raging oil bust that forced many of its rivals to scuttle offshore plans.
As oil prices tumbled, Shell spent $600 million and employed 1,500 workers in Texas and Louisiana alone to fabricate parts for the so-called Appomattox project, expected to start pumping oil 80 miles off Louisiana by the end of the decade. Even so, Shell says it could still wring a profit from its 125,000-ton platform with oil prices below $50 a barrel, after deep cost cutting.
"If you look at the platforms, we used to have a lot more focus on the deeper, the bigger," said Wael Sawan, executive vice president of deepwater at Shell, in a recent interview. "Much of our technology spend is now geared toward more capital efficiency, lower costs."
Shell said it has whittled down expenses on the Appomattox by more than 20 percent, as it cut down on the time it needed to drill wells and took advantage of lower equipment prices. The company used new high-tech rigs to drill faster, and it closely monitored every step to slash non-productive time.
As the platform's hull makes its way from south Asia to US waters, it edges closer to the last major step in the platform construction, which is to integrate the hull with the platform's topsides in Ingleside, Texas.
Next, Shell will install the platform in the Gulf. At its peak, Shell's portion of the project will produce 175,000 barrels of oil equivalent a day. Still, even now, new deep-water projects are much rarer than during the go-go years of $100 a barrel oil.
"What you won't see is a flurry of activity," Sawan said. "You'll see only the best and most robust projects come through – projects that break even with sub-$40 oil, you'll see that activity pick up."
This article first appeared on the Houston Chronicle – an Energy Voice content partner. For more click here.
Recommended for you

West of Shetland: The projects in the UK's oil and gas hotspot