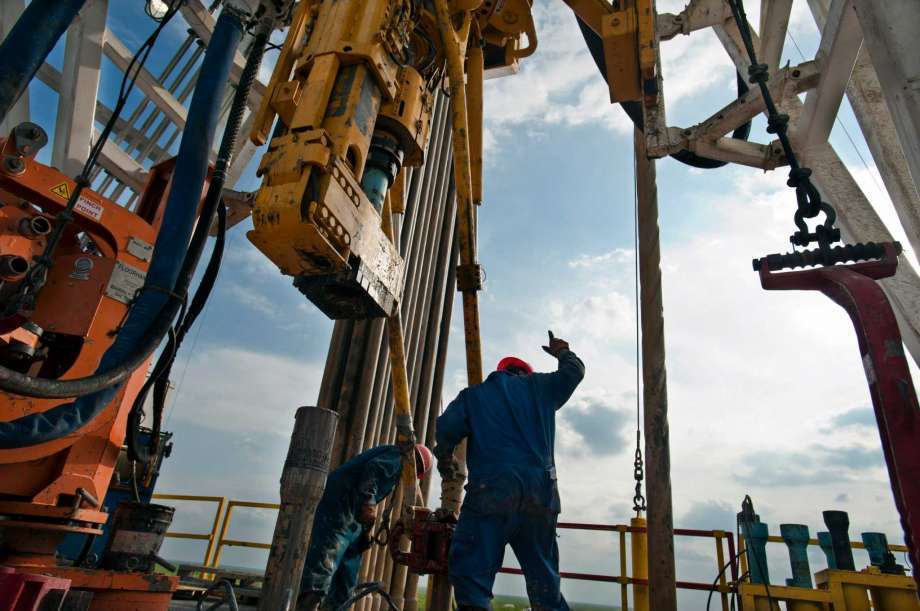 West Texas drillers again left scores of untapped wells in their wake last month as they drilled and pumped even more oil into the oversupplied market.
Last month, oil companies left 135 more wells dormant in the Permian Basin, bringing the inventory of so-called drilled but uncompleted wells to 2,330, up 73 percent compared to last July, according to the Energy Department.
Once those wells are brought into production, they could add hundreds of thousands of oil barrels to the nation's surging output each day – even as OPEC tries to cut global supplies to support crude prices, which have stalled under $50 a barrel. In the Permian Basin, the average well comes online producing 400 barrels of oil a day, according to the consultancy Drillinginfo in Austin.
The US oil industry's large buildup in untapped wells isn't really intentional. During the two-year energy bust, several big producers said they'd still drill some wells but they wouldn't frack them, keeping the oil stored underground so they could sell the crude for a higher price when the market recovered. That's largely because oil production in the average Permian well declines by 50 percent in the first year after it is brought online.
This year, only a few have adhered to that strategy. Now, oil companies are drilling faster than they can send hydraulic fracturing crews in to turn their wells on. Typically, the producers will drill a handful of wells at a time on what's called a multi-well pad, an area covered in gravel where rigs move a few dozen feet to bore the next hole in the ground. Operators usually don't start fracking until they've drilled all the wells on the pad, leaving some untapped for weeks or months.
"You drill, you move on, you frack – you get an inventory building," said Kevin Neveu, chief executive of Calgary-based Precision Drilling Corp., in a recent interview. "The shift to multi-well pads has caused an industrial inventory of uncompleted wells to accumulate. The frackers can't keep up with the need."
Also, he said, it's a simple business principle: when sales increase, your inventory increases, too.
Some operators have said they plan to bring in more hydraulic fracturing fleets in the second half of the year, as oil field service companies rehire hundreds of workers cut loose during the downturn. That means they could start eating into the inventory, boosting the Permian's output even more.
The Energy Department expects the Permian Basin's daily oil production climb 64,000 barrels this month to 2.6 million. Overall, the nation's seven major shale plays could pump 6.1 million barrels a day by next month, up 117,000 barrels a day, the agency said.
This article first appeared on the Houston Chronicle – an Energy Voice content partner. For more click here.
Recommended for you

Galileo aims to bring LNG to the masses