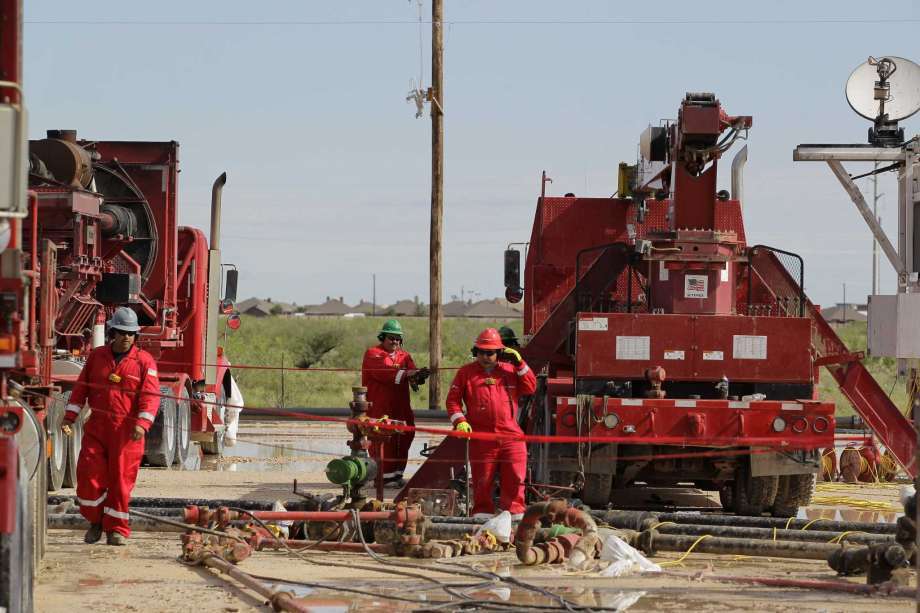 Most of the new crude oil produced in West Texas' Permian Basin during the next few years will be shipped from Gulf Coast ports to growing nations in Asia and other regions, according to analytics firm IHS Markit.
So while domestic oil consumption is rising only slightly, the foreign demand for U.S. oil is booming, spurred by the 2015 end to a decades-old ban on crude exports. The U.S. today ships out almost 1 million barrels of oil each day compared with about 520,000 barrels in 2016.
U.S. oil exports are expected to triple to about 3 million barrels a day by 2025, said Kurt Barrow, a vice president of oil markets for IHS. That oil will be fed primarily by Permian production and shipped from ports in Houston and Corpus Christi.
There are a bevy of pipelines proposed to carry crude oil from West Texas to Corpus, potentially turning the area into a world-class oil exporting hub. Likewise, oil pipelines from the Permian to
Houston are under construction or being expanded by companies like Houston's Enterprise Products Partners, Plains All American Pipeline and Oklahoma's Magellan Midstream Partners.
The proposed crude pipelines – if most are built – could nearly double the current capacity levels from the Permian Basin by 2020, according to a new report from Credit Suisse analysts.
Gulf Coast refineries use some of the Texas oil, but they're built to primarily rely on denser crude from Canada, Latin America and some Middle Eastern nations, and they'll continue to import that oil. As such, most of the new Permian production will travel to other countries via large oil tankers, Barrow said.
Permian oil production is approaching 2.5 million barrels a day now — up from less than 1 million as recently as 2011. But the amount of oil pipeline projects in the works could bring the Permian's crude pipeline capacity to nearly 5 million barrels by 2020.
Permian production could exceed 4 million barrels a day by 2020 if oil prices rise to about $60 a barrel, according to Credit Suisse. The U.S. benchmark for oil is hovering near $48 a barrel.
This first appeared on the Houston Chronicle – an Energy Voice content partner. For more click here. 
Recommended for you

Shell strikes deal to sell Permian unit for $9.5bn