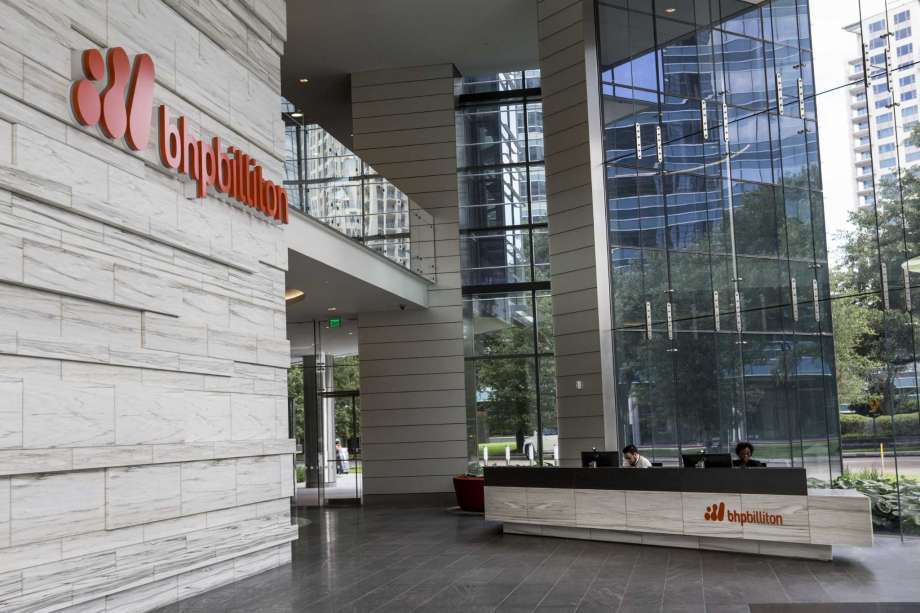 Analysts expect a hot market for BHP Billiton's shale acreage.
The world's largest mining company bought big into shale six years ago, spending $20 billion for land in the Eagle Ford, Permian, Haynesville and Fayetteville plays. Then, while discussing 2017 earnings on Tuesday, executives unceremoniously dropped the bomb that they were done with shale, and will be selling off everything.
It's a blow for Houston, where BHP once strutted its new shale presence, sponsoring the Houston Dynamo professional soccer team and planning a huge office expansion.
But BHP's loss may end up a gain for Texas energy companies hungry to land more prime shale acreage.
Energy research firm Wood Mackenzie said it expected "a substantial amount of interest from multiple pools of buyers."
Private Equity firms, U.S. independent oil companies, the majors, and even national oil companies "will all want a seat at the table during negotiations," said Jon Weintraub, a research analyst at Wood Mackenzie.
Houston energy investment firm Tudor Pickering Holt called BHP's 105,000 acres in the Permian's Delaware Basin the "the crown jewel" of the mining company's shale portfolio. Anadarko Petroleum Corp., based in The Woodlands, is the "logical buyer," the bankers said, with its own Delaware acreage checker-boarded alongside BHP's.
"The company's 200k net acres in the Haynesville also sits in the right ZIP code," Tudor Pickering Holt said. BHP's Eagle Ford land has less undeveloped acreage, it said, as does its Fayetteville holdings.
WoodMac also noted "increasing signs" that the conglomerate business model — BHP's — is "fundamentally flawed."
The Danish transportation group AP Moller Maersk just sold its oil and gas business to the French integrated oil company Total for $7.5 billion. And the Phoenix-based mining company Freeport McMoRan sold its petroleum operations to Anadarko last year for $2 billion.
"Investors are pushing companies to focus on core competencies," Weintraub said.
And that means dumping assets that make less money.
This first appeared on the Houston Chronicle – an Energy Voice content partner. For more click here. 
Recommended for you
X

Qatar restores diplomatic ties with Iran amid regional crisis