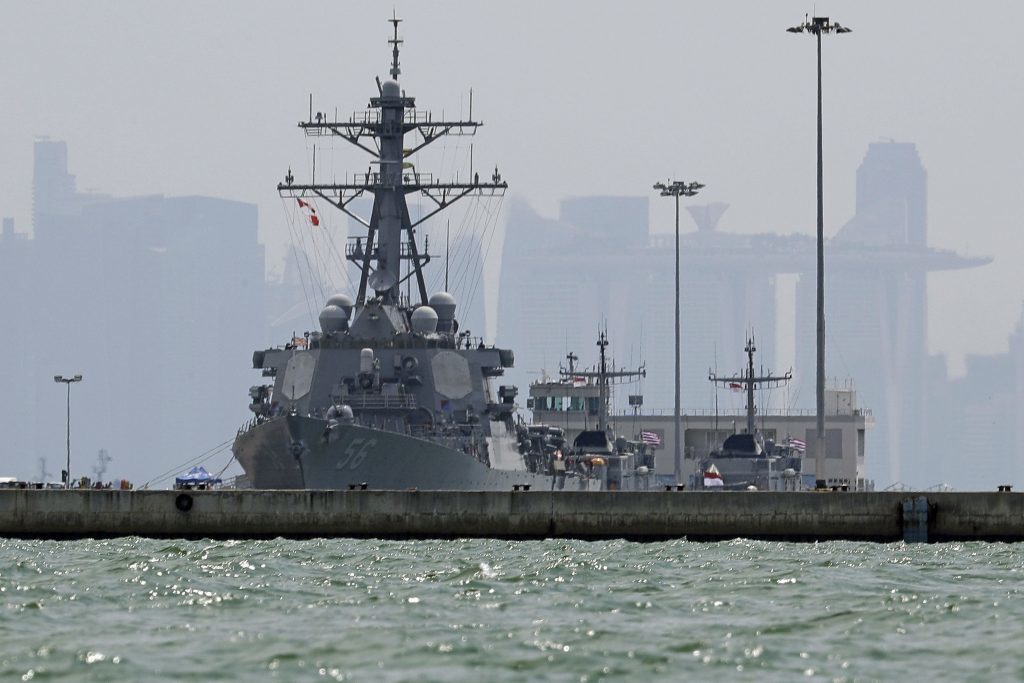 US military divers have recovered the bodies of all 10 sailors killed in a collision between an American destroyer and an oil tanker near Singapore.
The navy and marine corps divers had been searching in flooded compartments of the USS John S McCain after the damaged ship docked in Singapore. The victims, aged between 20 and 39, were from eight US states.
The August 21 collision, which ripped a gash in the McCain's hull, flooding crew berths and machinery and communications rooms, is being investigated.
Last week the commander of the US Navy's Japan-based 7th Fleet, Vice Admiral Joseph Aucoin, was sacked after a series of accidents this year raised questions about its operations.
The three-star admiral's removal was a rare dismissal of a high-ranking officer.
Navy chiefs also ordered a worldwide operational pause for its fleets to make sure all steps were being taken to ensure safe and effective operations.
The Pacific Fleet will be carrying out out a ship-by-ship review of its vessels, looking at navigation, mechanical systems, bridge resource management and training.