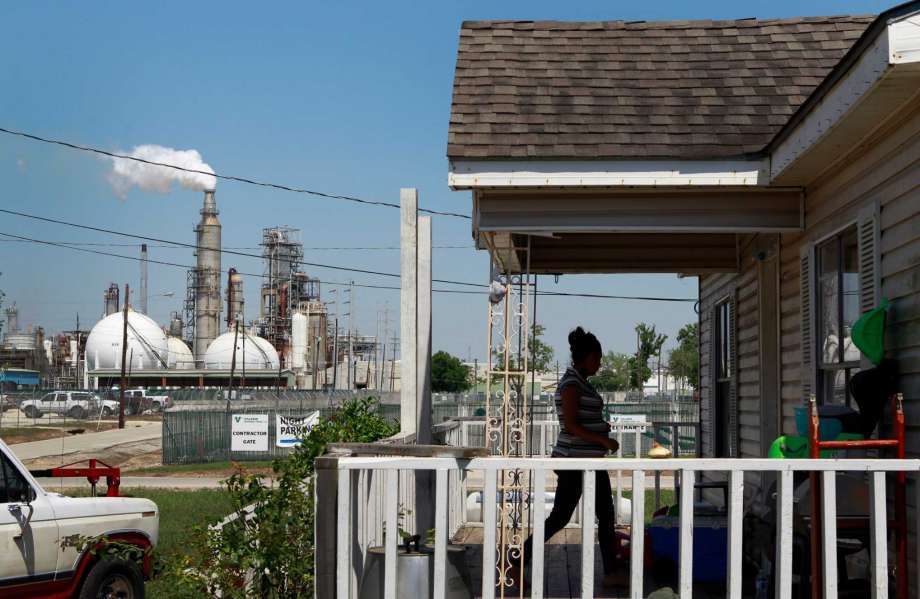 Valero Energy "significantly underestimated" the amount of cancer-causing benzene and other volatile compounds leaked from its Houston refinery during Hurricane Harvey's torrential rains, the U.S. Environmental Protection Agency has said.
San Antonio-based Valero initially reported the Aug. 27 leak from a partially collapsed roof of a storage tank released an estimated 6.7 pounds of benzene and more than 3,350 pounds of unspecified volatile compounds.
The EPA now says Valero believes it significantly underestimated the volumes leaked near East Houston's Manchester neighborhood. New totals won't be released until the EPA says it has completed its investigation. The EPA said Valero is preparing a new report that will show a "substantial increase" in emissions from the incident.
Valero did not immediately comment.
Independent air monitors with the City of Houston and the Environmental Defense Fund previously detected a plume of benzene near homes and businesses that was nearly twice the state limits for short-term exposure.
Benzene is a carcinogenic component of crude oil and gasoline. Breathing it in can cause dizziness, headaches and even unconsciousness.
The benzene release by the Valero refinery was the strongest concentration of toxic compounds detected by any independent air monitoring throughout the Houston area in the aftermath of Hurricane Harvey, although there were elevated levels also detected in cities like Baytown and Port Arthur.
The Environmental Defense Fund said the amount of benzene detected more than a week after the leak on Sept. 4 — 324 parts per billion — is nearly double the state's allowable amount of 180 parts per billion for short-term exposure.
"Based upon the volume of material in the tank at the time of the roof failure, EPA estimates that the emissions from the tank were highest immediately following the roof failure and have diminished over time due to efforts by the company to remove tank contents and apply foam suppressant to minimize emissions," the EPA said yesterday.
"Moderate" ongoing emissions releases were still being detected by the EPA as recently as Sept. 8 at the 190-foot wide storage tank. Valero told the EPA it was removing residual crude oil from the tank using pumps and evaluating safe methods to remove the tank's crumpled roof.
Last week, Valero spokeswoman Lillian Riojas blamed the intense rain and credited the Valero crew members with quickly containing the oil that leaked from the roof drain at the refinery. She noted the U.S. Coast Guard inspected the clean up, and she said Valero is working with the state and the EPA "on monitoring for any potential emissions from the oil."
This first appeared on the Houston Chronicle – an Energy Voice content partner. For more click here.