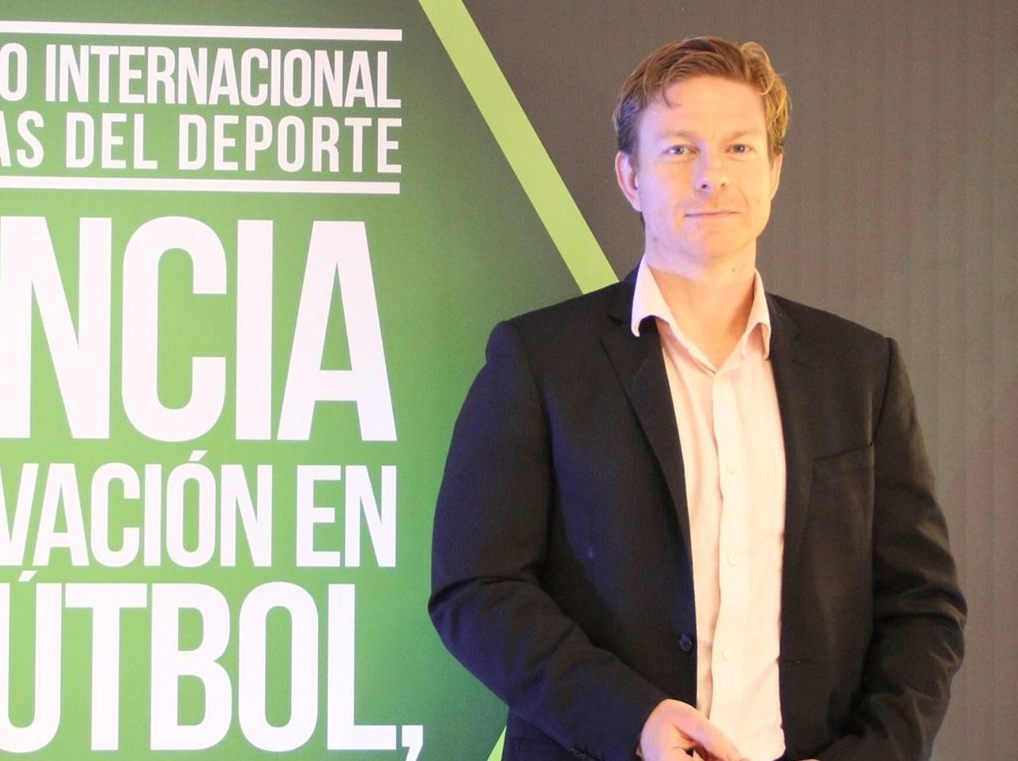 Scottish sports performance specialist Dr Nicky Kirk describes the fuel situation on the ground in Puerto Rico as 'like the wild west'.
Dr Kirk has had to return to Scotland after the situation in the US territory island got so desperate that it was safer to leave his adopted home.
Having only narrowly survived a glancing blow from Hurricane Irma, Kirk decided it was safer to get his family off the island and back to Scotland as Hurricane Maria approached. However, he's been in contact with friends and family on the ground who've described how Puerto Rico's infrastructure was not adequately prepared for the devastation that Hurricane Maria would cause.
Kirk said of his family's future on the island: "We won't be going back as our business is pretty much gone there's nothing to really go back to in all honesty."
He described to Energy Voice a desperate humanitarian situation, which in many ways centres around energy.
Describing Puerto Rico's poor infrastructure, fuel and aid which isn't getting through and marauding gangs who steal what's already running out, Kirk said: "Irma had already knocked out 30% of the power there so people had been living in a blackout situation for two weeks. So when [Hurricane Maria] came through the island only had a finite amount of gasoline and diesel available for running meters and generators and so forth.
"What I've heard from the agent I spoke to today is that the recent hurricane had caused a boat to sink in the main harbour in San Juan, so while there are supplies on boats in and around to bring diesel in and bring gasoline in, they can't actually get into the port to leave supplies there.
"There's also a logistical issue in terms of the gas and petroleum that they do have, in that drivers can't get to the port and they can't get tankers into the port to get gasoline out and distribute it. On the ground, in terms of consumers, there's a three to four hour wait, sometimes 24 hour wait to fill up tanks of gasoline. They're limiting them at $10 to $20 dollars a car and they're running out"
Over the last several hours the White House has announced the authorisation of a waiver to loosen Puerto Rico's shipping rules to get fuel and aid to those on the ground.
Yet, Kirk described a situation in Puerto Rico that has spilled over into violence where weaponised gangs of 20-30 are stealing much needed energy.
He said: "There's been confirmed reports of hijacking of diesel tankers and petroleum tankers of armed gangs who're roaming the streets with AK-47s. They're robbing generators, power they've hijacked. People are scared to distribute, it's like the wild west. The local police have very little control over this so they have agents with M4 rifles who are having to escort the tankers from the port to the destination
"Every hospital is running on backup generators but many of the hospitals have also run out of power. Apparently people on life support are dying because the hospitals have no way of sustaining themselves.
"One of the armed guards that I know said that when he arrived at a hospital on the south of the island that the nurses there literally ran out in tears with gratitude that someone had finally come. There's gas on the island but they cannot get it to where it needs to go."
Dr Kirk also describes a situation where unions and government officials hold some of the blame for slowing down the process of getting fuel to much needed areas of the island.
He said: "The electric authority there, which is a publicly run authority entity, is so heavily unionised that the union is actually stopping external entities, including the Federal Emergency Management Agency (FEMA), from coming onto the island. It's a logistical mess.
"The Puerto Rican government should have sent a formal request to FEMA requesting assistance, but for whatever reason it didn't get to FEMA in time so they didn't mobilise until after the fact. Bearing in mind that everyone is without any form of communication, what people are being told on the ground is that help is coming, but what they don't realise is that there is this huge blockage in the port. It's a desperate situation."
Already in serious debt ranging somewhere in the region of $70billion, and closer to $110billion if pension liability is included, it caused Puerto Rico to file for bankruptcy back in May 2017. The latest destruction caused by Hurricane Maria is estimated to cost $30billion as it stands today.
In terms of infrastructure, only a year and a half ago a fire in the south of Puerto Rico caused a full power outage where there was no backup power available. Any inclement weather or atmospheric disturbance will often cause widespread havoc.
Yesterday, Puerto Rico's creditors offered an additional billion on top of what they already owe to the island's power authorities to get electricity working, effectively holding Puerto Rico to ransom for much needed energy.
Although Dr Kirk is relieved to have returned to Scotland with his wife and sons, he's desperately worried about the safety and security of his in-laws and friends back on Puerto Rico.
He said: "There's a feeling of helplessness. From afar you're watching this humanitarian crisis unfold. Distance allows you to be a bit more pragmatic about things because we're not suffering in the same way, my boys are safe, we're not having to hunker down because armed gangs are roaming the street.
"My concerns are humanitarian really. There's no sanitation, there's no sewage plants. People are hungry, they're starving. I think people can tolerate things for a period of time when they think help is coming. When there's uncertainty with things like people needing medicine or dialysis, it's real. When people get frustrated and desperate can descend into anarchy, it's only a matter of time. The clock is ticking."