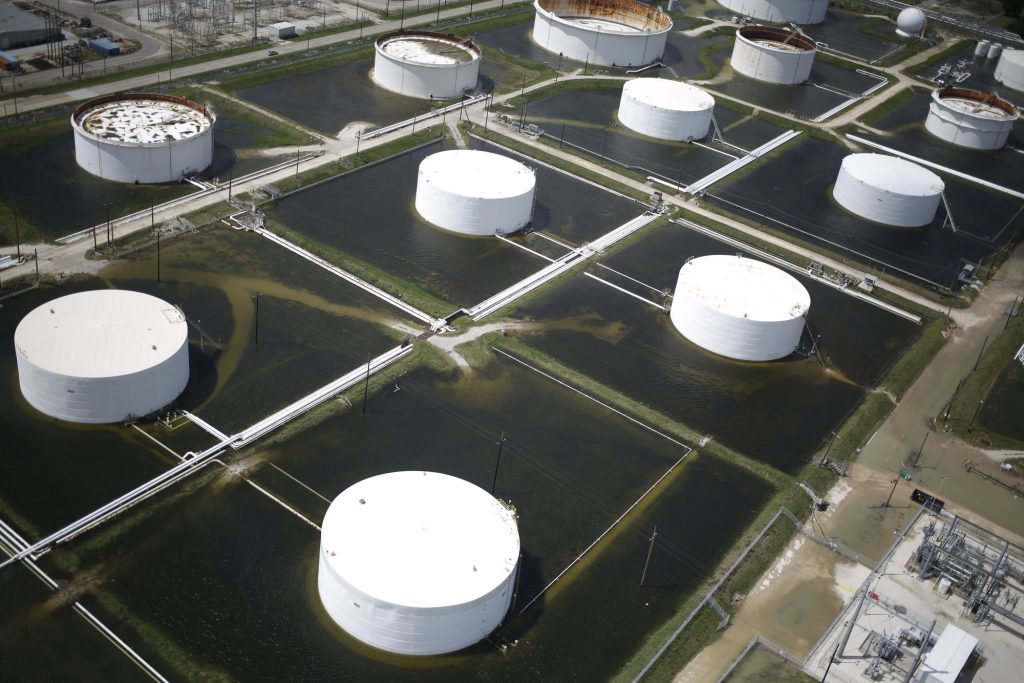 For the most part, Texas oil executives aren't too worried about the long-term impacts of Hurricane Harvey, a new survey shows.
Earlier this month, 62 percent of the surveyed executives told the Dallas Fed any problems for their oil-production companies and energy service firms will have been fixed within six months. Less than a third expected to feel a slight impact in six months.
For refineries and pipelines, which took the brunt of the storm, 55 percent expected a slight impact in six months; 24 percent expected a moderate impact. Some warned the problems could have been worse.
"Hurricane Harvey's epic impact on the midstream and downstream businesses is just temporary, but it is a forewarning of what could happen," one executive said. "Had Harvey made a direct hit at full hurricane force, the impact would be more lasting and disruptive."
The Dallas Fed survey also showed hiring in the oil patch continues to be elevated, but it slowed in the third quarter. Sixty percent of oil field service companies said they had no change in hiring in the third quarter.
"The U.S. onshore rig count has peaked," one executive said. "If oil prices don't improve, we expect business growth to stop. As the market stagnates, we will find it more difficult to increase our prices for products and services."
This first appeared on the Houston Chronicle – an Energy Voice content partner. For more click here.