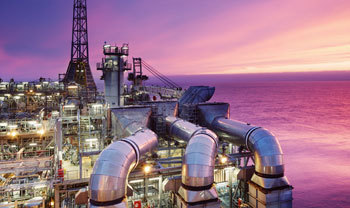 MHWirth has won a contract to provide a range of drilling services for a major oilfield development of Canada's east coast.
Husky Energy's West White Rose Project will be served by a  fixed facility with a platform supported by a concrete gravity structure.
The platform will serve as a fixed drilling rig and is located 350kilometers south-east of of Newfoundland.
The primary function of the platform will be drilling, and will include limited processing facilities and permanent accommodations.
MHWirth, a subsidiary of Akastor, a Norway-based oil-services investment company, was handed the drilling services contract by Wood Group Canada.
Finn Amund Norbye, chief executive of MHWirth, said: "Being awarded this project represents an important milestone for MHWirth.
"This is the first complex offshore drilling package awarded in the market in the past several years. We are looking forward to working closely with Husky and Wood Group on this project."
The original White Rose field was developed using subsea technology, consisting of three drill centres tied back to a Floating, Production, Storage and Offloading (FPSO) vessel. Production is provided by subsea wells in the Southern and Central drill centres while surplus gas is re-injected into the Northern Drill Centre for future extraction. The North Amethyst and South White Rose extensions all produce back to the SeaRose FPSO.
The West White Rose Project is an extension of the original White Rose field development. It will access further resources to the west of the field, using a fixed drilling rig tied back to the existing SeaRose FPSO.
First oil is expected in 2022.
Recommended for you

Gulf of Mexico oil drilling makes too-little, too-late comeback