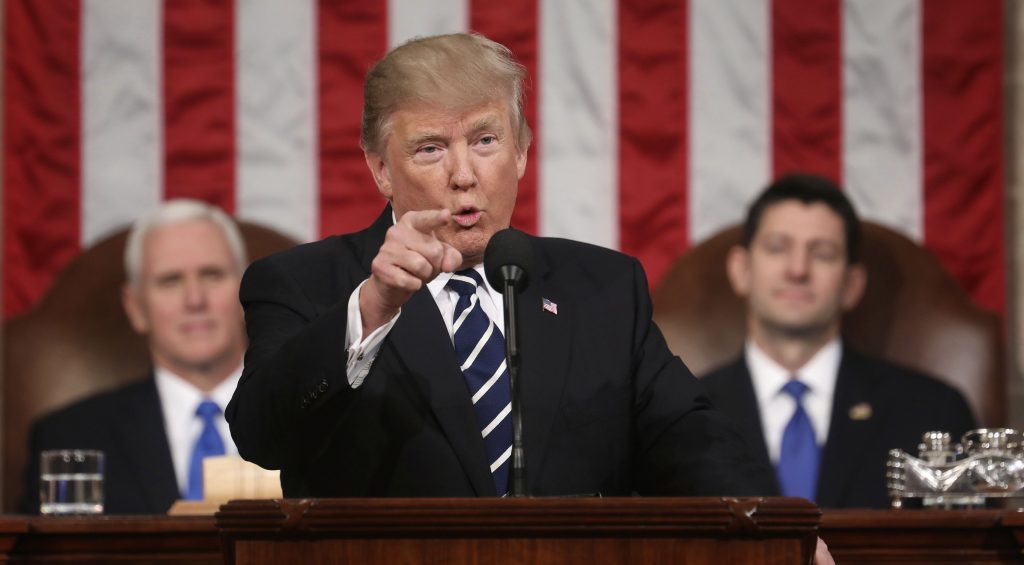 Nebraska utility regulators approved the construction of the controversial Keystone XL pipeline through their state Monday morning.
At the forefront of President Donald Trump's push to expand U.S. energy infrastructure, Canadian pipeline company TransCanada's application was approved by a 3-2 vote by the Nebraska Public Service Commission.
With most regulatory reviews already complete, Nebraska had served as the last major hurdle for TransCanada in completing a pipeline project that will run more than 1,100 miles from tar sands fields in Western Canada to Steele City, Nebraska, where it will connect to existing pipelines running to refineries along the Texas Gulf Coast.
At the center of the building debate around climate change, the Keystone had attracted significant opposition from environmental groups in Nebraska, forcing TransCanada to build along an alternative route that largely avoided Nebraska's Sand Hills region.
At Monday's meeting in Nebraska's capitol of Lincoln, Commissioner Crystal Rhoades said she opposed the decision because even after rerouting the project "several miles of fragile soils" would still be impacted. She also questioned whether land owners had been granted ample opportunity to voice their opinion and what "economic benefit" the project would bring to Nebraska.
Whether TransCanada, which maintains a large office in Houston, will ultimately build the Keystone XL is still awaiting a final decision by the company.
"As a result of today's decision, we will conduct a careful review of the Public Service Commission's ruling while assessing how the decision would impact the cost and schedule of the project," said Russ Girling, CEO of TransCanada.
In a recent earnings call, executives expressed satisfaction with the latest commitments from customers in the pipeline, said Zachary Rogers, refining and oil markets research analyst at research firm Wood Mackenzie.
"The pipeline's commercial viability is strengthened as declining heavy oil production in Mexico and ongoing Venezuelan risk has recently tightened the heavy-crude market in the Gulf Coast," he said.
The decision marked a victory for the oil and gas industry, which had watched with dismay in recent years as a number of pipeline projects were delayed amidst what oil and gas lobbyists dubbed "the Keystone effect," including the controversial Dakota Access project in North Dakota.
TransCanada first filed application for the $5.2 billion Keystone XL in 2008, but following intense opposition from environmentalists approval from the U.S. State Department was delayed until former President Barack Obama ultimately rejected the project in 2015. Trump made that decision a focal point of his presidential campaign, arguing doing so had hurt the U.S. economy.
"The Nebraska Public Service Commission set an example for how to carefully evaluate critical energy infrastructure projects, even in the face of strongly held views and opinions," American Petroleum Institute President Jack Gerard said Monday. "It's been a long path to today's approval."
This first appeared on the Houston Chronicle – an Energy Voice content partner. For more click here.
Recommended for you

TotalEnergies approves $700m Fenix gas project off Argentina