Oil and gas exploration and production company, Pantheon Resources, have announced they are to increase their working interest in VOBM#5 well, in Polk County, East Texas.
The working interest held by the company will increase by 17% from the current 58% to a working interest of 75% in the 320 acre unit.
Purchase consideration for the additional 17% working interest will comprise an additional pro-rata 17% share of drilling and completion costs.
The VOBM#5 well will be Pantheon Resources' first well of 2018, with the first spudding of the well to take place in early January.
Jay Cheatham, CEO, said: "This is a superb opportunity for Pantheon and the least expensive way to acquire potential reserves by drilling a development well and paying no back costs or promote. The location immediately west and south of the VOBM#1 production well offers the real possibility of exceeding a P50 well. The principal at Vision will have a 25% interest which is some 50% above his attributable interest when Kaiser Francis Oil Company was his 2/3 partner."
Recommended for you
X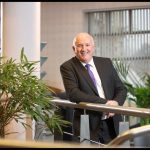 Well-oiled machines ...