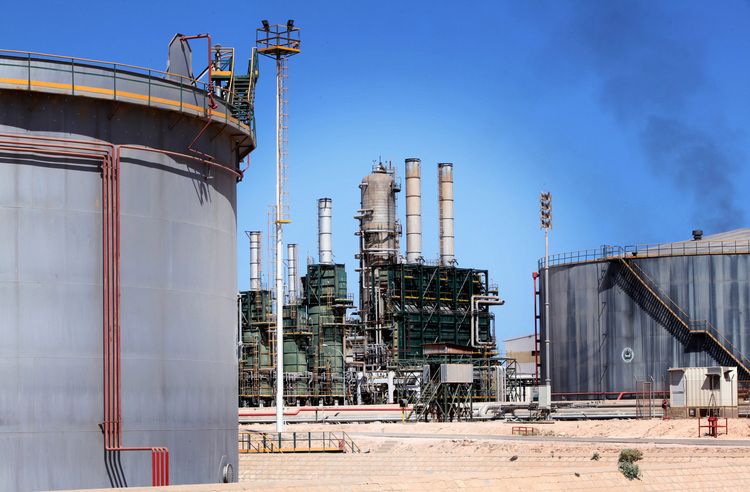 Libya's oil industry revival had a setback Tuesday as a pipeline carrying crude to the OPEC nation's biggest export terminal had an explosion. Oil rallied.
In New York, crude was trading at $59.75 a barrel at about 10:40 a.m. Central time.
The pipeline is operated by Waha Oil Co., carrying crude to the Es Sider terminal, a person with direct knowledge of the matter said. Waha's crude production dropped 60,000 to 70,000 barrels a day after the explosion, from 260,000 barrels, another person with direct knowledge said.
Both people asked not to be identified because they're not authorized to speak to the media. They couldn't say what caused the blast. Waha wasn't immediately available to comment.
Libya and Nigeria are supposed to restrict their combined production to no more than 2.8 million barrels a day, Iranian Oil Minister Bijan Namdar Zanganeh said after the November meeting of the Organization of Petroleum Exporting Countries. Any drop in production will ease pressure on OPEC and its allies in their effort to drain an oversupply and prop up prices.
Recommended for you
X

Solveig Gas get appeal green light